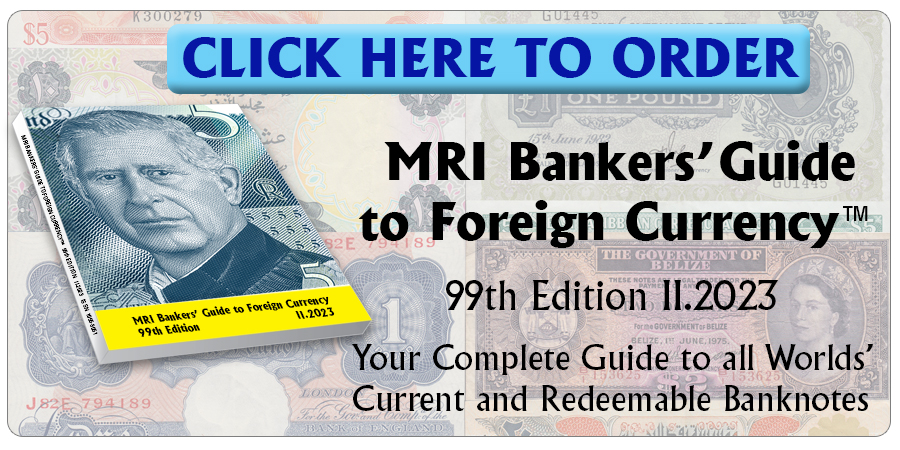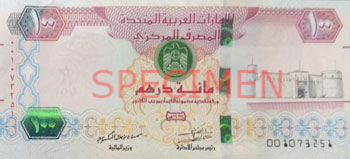 The United Arab Emirates Central Bank presented today its new banknote of 100 dirhams (UAE100.8), which will start circulating next Tuesday, October 30.
The new banknote is dated 2018, and has advanced security devices, such as OVI imprints and a 3D Galaxy™ security thread.
This new note will co-circulate with the current ones.
Source: gulfnews.com
Courtesy: Cleophas Schockem, Wakim Wakim.
Click here to order the MRI BANKERS' GUIDE TO FOREIGN CURRENCY™
©2018  MRI BANKERS' GUIDE TO FOREIGN EXCHANGE™
« More posts