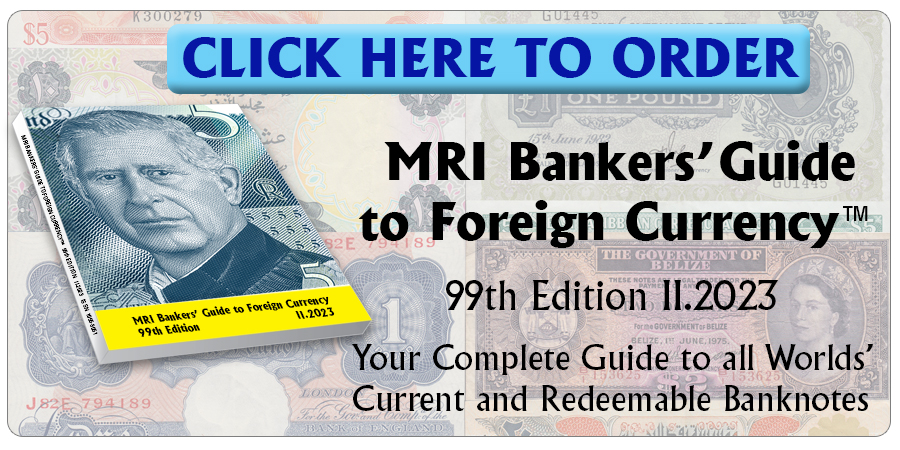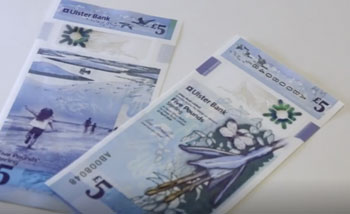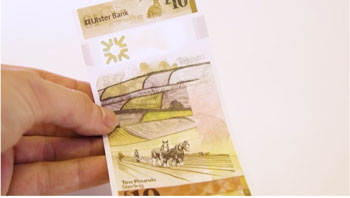 A video in an article published today in the Belfast Telegraph  shows a glimpse of the back of the new banknotes of Ulster Bank to be released in early 2019 (NIR-UB5.5 and NIR-UN10.3)
In previous press releases only one side was published.
These notes were created by Nile Design of Edinburgh, and are based on the theme "Living in Nature".
The £5 note focuses on Northern Ireland as a place that people pass through and visit, highlighting the importance of the sea and migration, and features Strangford lough and Brent geese. 
The £10 note focuses on Northern Ireland as a place of growth, both in terms of heritage and agriculture, and features Lough Erne, the Irish hare and Guelder-rose shrubs.
The notes were designed by Neil Wallace of O Street, under the guidance of local creative directors Lisa Smyth and Colin McCadden.
Source: belfasttelegraph.co.uk
Subscribe now to the MRI BANKERS' GUIDE TO FOREIGN CURRENCY™
©2018  Monetary Research Institute.
« More posts