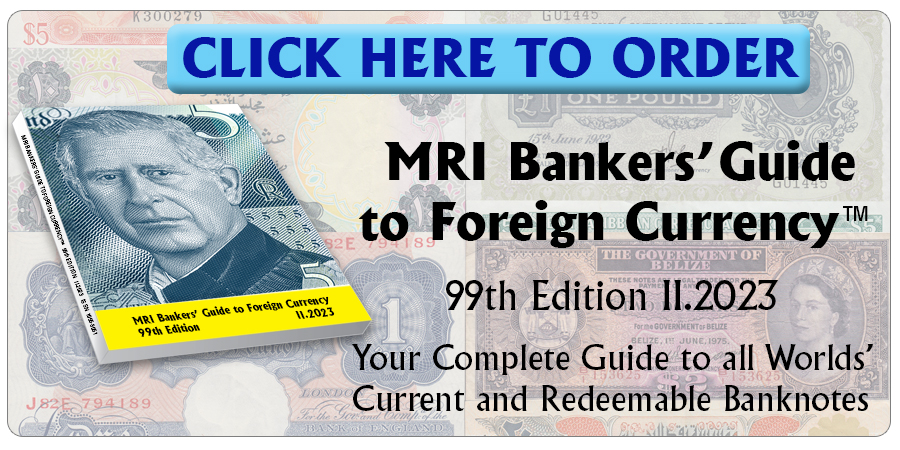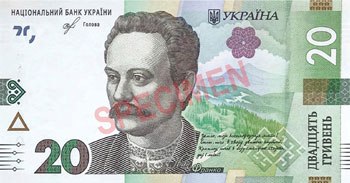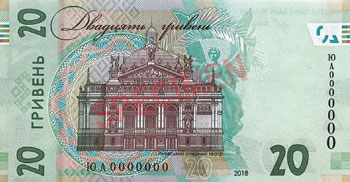 The National Bank of Ukraine has presented today its 2018 redesigned version of the 20 hryven banknote (UAH20.5) which is to be issued on 25 September 2018.
The new banknote maintains the basic elements of the 2003 version, with the portrait of poet Ivan Franko in the front, and the Opera House of Lviv in the back, but it does incorporate improved security devices.
Source: National Bank of Ukraine
Order your copy of the MRI Bankers' Guide to Foreign Currency™ now!
©2018  Monetary Research Institute
« More posts