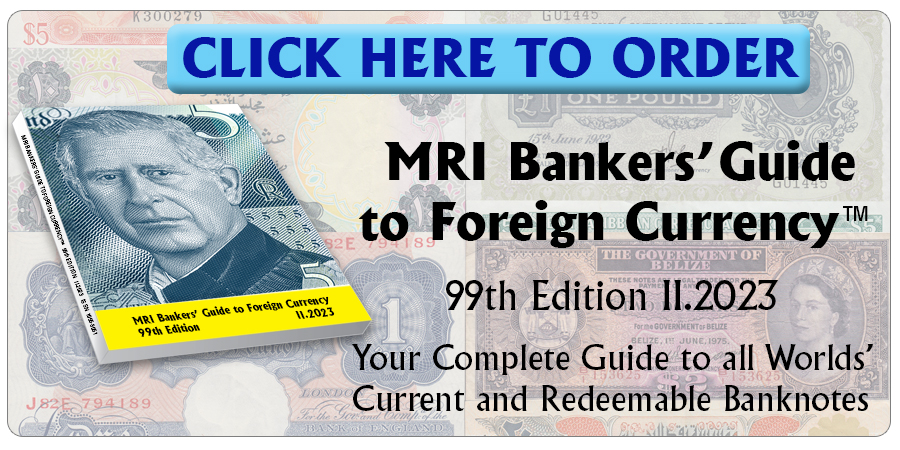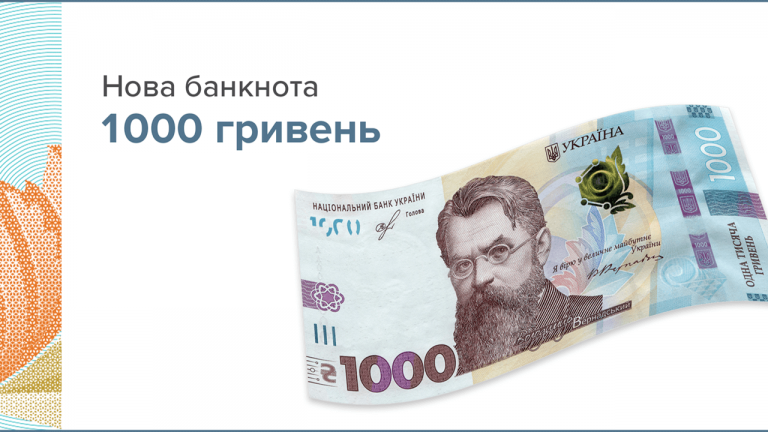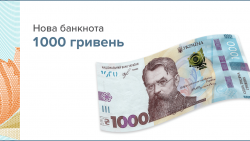 The National Bank of Ukraine has issued today the new banknotes of 1,000 hryven (UAH1,000.1), its largest denomination, worth approximately USD40.00.
The new banknote has 20 different state of the art security features. The most notable are:
   two advanced Optical Variable Images,
   a SPARK™ flower crystal element, which gradually changes from golden to jade, and 
   a partially embedded tape and a window that shows the denomination and a trident, which has a kinetic effect.
In the front there is the portrait of Vladimir Vernadsky, philosopher and scientist, with the building of the building of the National Academy of Sciences of Ukraine in the back.
The application "Ukranian Hryvnia" can be downloaded to get details of all current Ukrainian banknotes.
Source: National Bank of Ukraine
Click here to order the MRI BANKERS' GUIDE TO FOREIGN CURRENCY™
*** Do you want to share your comments, corrections or news? Please contact info@mriguide.com
©2019  MRI BANKERS' GUIDE TO FOREIGN CURRENCY™. All rights reserved.
« More posts