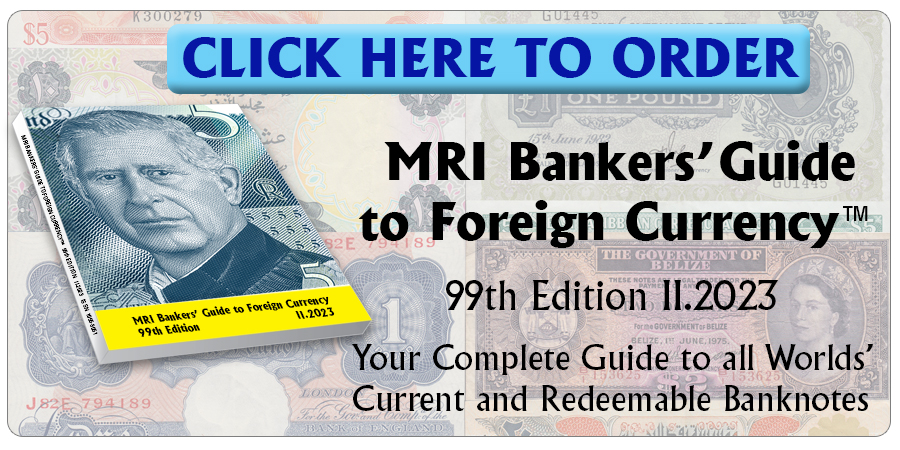 In the shipment of banknotes arriving to Entebbe on April 27 there were discrepancies in the quantity of pallets of fresh notes. Instead of the 20 pallets billed, there were 25.
These notes were shipped from France, where they were printed by Oberthur Fiduciarie.
Eight Bank of Uganda officials have been arrested, and investigations are being conducted.
Source: www.independent.co.ug
Click here to order the MRI BANKERS' GUIDE TO FOREIGN CURRENCY™
*** Do you want to share your comments, corrections or news? Please contact info@mriguide.com
©2019  MRI BANKERS' GUIDE TO FOREIGN CURRENCY™
« More posts