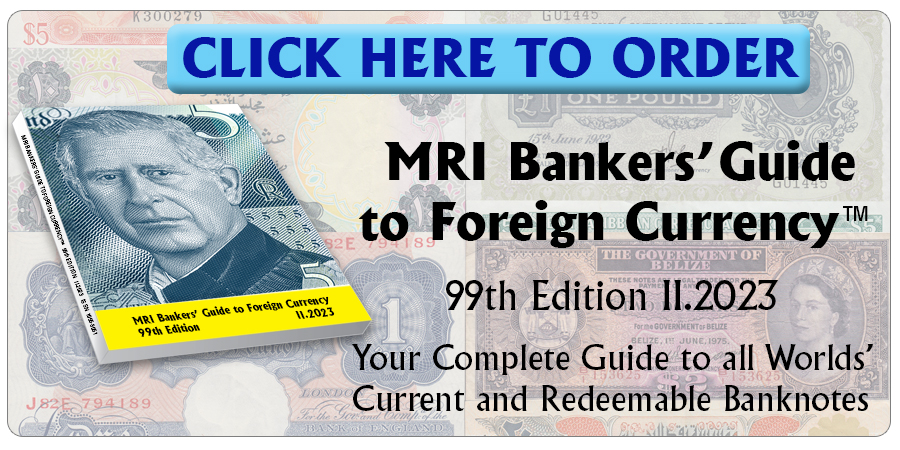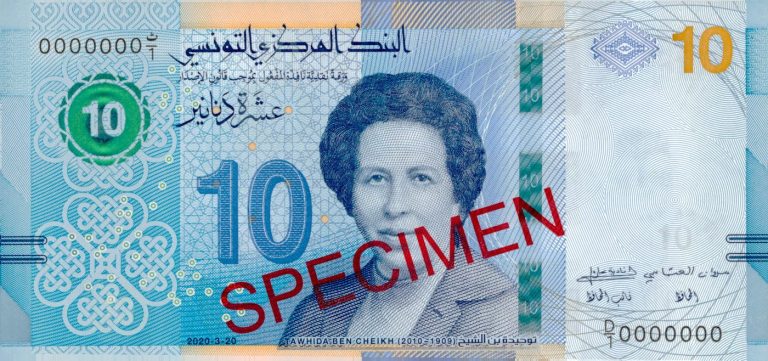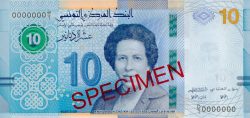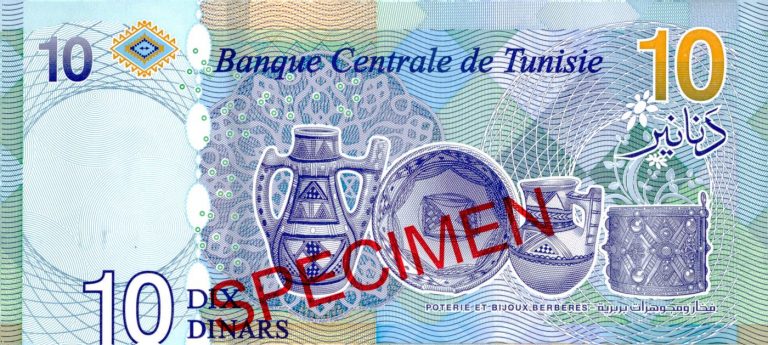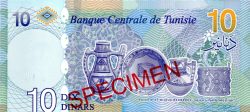 Banque Centrale de Tunisie has issued today a new  banknote of 10 dinars (TND10.10). It is dated 20-3-2020.
It honors the late Dr. Tawhida Ben Cheikh (1909-2010),the first woman to become a Medical Doctor in Tunisia.
On the back it shows Berber pottery and jewelry.
It's printed on coated paper, to protect it and extend its life. Its size remains unchanged with respect to the 2013 banknote, 148 x 73 mm.
It's protected by a "RAPID" 4.5 mm wide segmented security band with a dynamic tridimensional effect.
Source: bct.gov.tn
Courtesy: Cleophas Schockem and Paul-Henri Longuet
Click here to order the MRI BANKERS' GUIDE TO FOREIGN CURRENCY™
*** Would you like to share your comments, corrections or news? Please contact info@mriguide.com
©2020  MRI BANKERS' GUIDE TO FOREIGN CURRENCY™. All rights reserved
« More posts