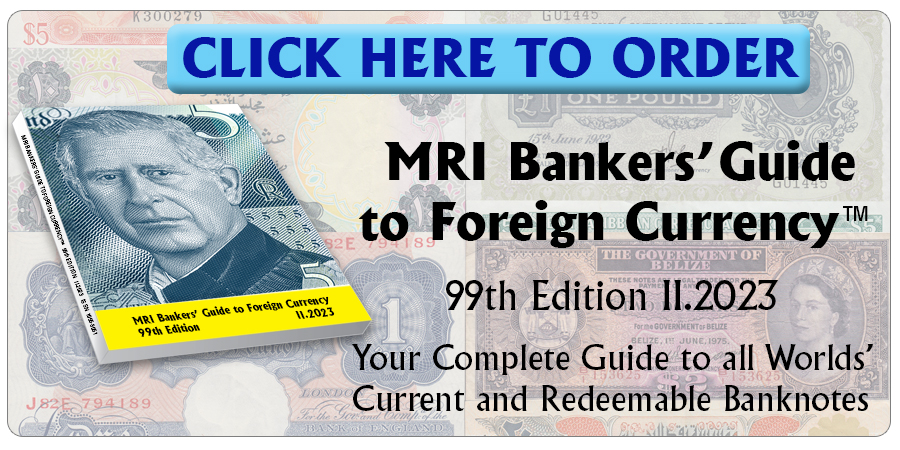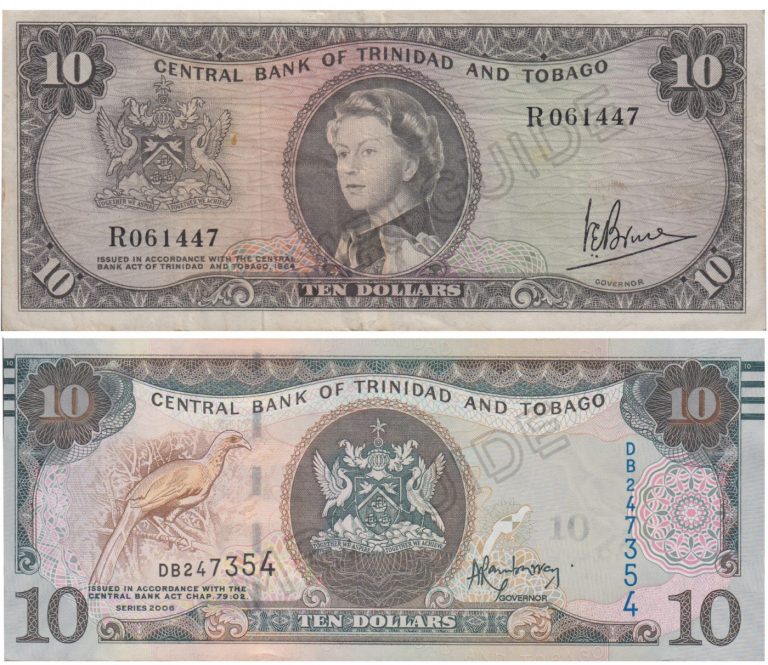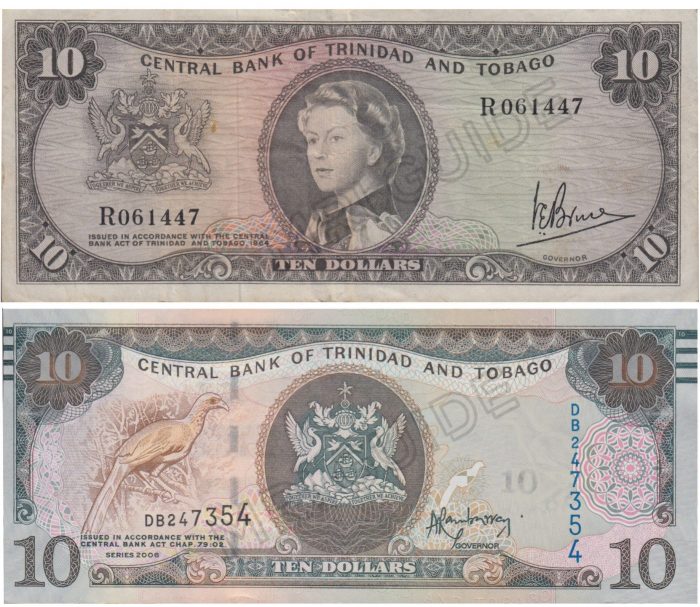 The cotton paper notes of 1 through 20 dollars will cease to be legal tender as of 31 December 2021. Those of 100 dollars lost their value at the end of 2020; while the paper ones of 50 dollars are still redeemable, but extremely rare. Their numismatic value far exceeds their face value. The Central Bank of Trinidad and Tobago will continue redeeming them without time limit.
As of now the paper notes are accepted in commerce, but are on a one way traffic, not being reissued by commercial banks.
Courtesy Capt. Albert Sydney, Gabriel's Numismatic Market, LLC.
Click here to order the MRI BANKERS' GUIDE TO FOREIGN CURRENCY™
*** Would you like to share your comments, corrections or news? Please contact info@mriguide.com
©2021  MRI BANKERS' GUIDE TO FOREIGN CURRENCY™. All rights reserved.
« More posts