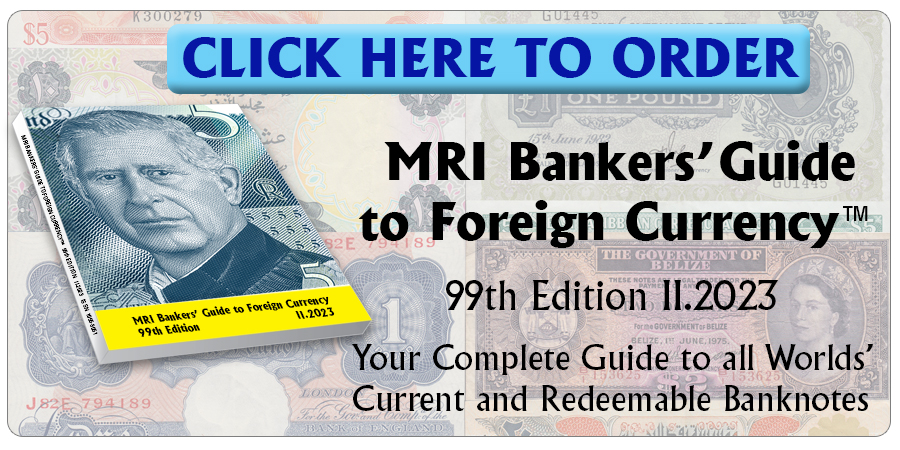 The Central Bank of Trinidad and Tobago announced today that all current paper 100 dollar banknotes (TTD100.1; TTD100.2; TTD100.3 and TTD100.4) will cease to be legal tender as of 31 December 2019.
It is not clear what will be the date of demonetization.
The new polymer banknotes will start circulating tomorrow. There are withdrawal limits of TTD50,000 for companies and TTD10,000 for individuals.
The exchange of the paper notes for the new ones is subject to the presentation of a identity document, proof of residence and the filing of a Form of Source of Funds declaration.
As for the smaller denominations their polymer versions will be in circulation be March 2020.
Source: www.guardian.co.tt
Courtesy: Gabriel's Numismatic Market, LLC.
Click here to order the MRI BANKERS' GUIDE TO FOREIGN CURRENCY™
*** Do you want to share your comments, corrections or news? Please contact info@mriguide.com
©2019  MRI BANKERS' GUIDE TO FOREIGN CURRENCY™. All rights reserved.
« More posts