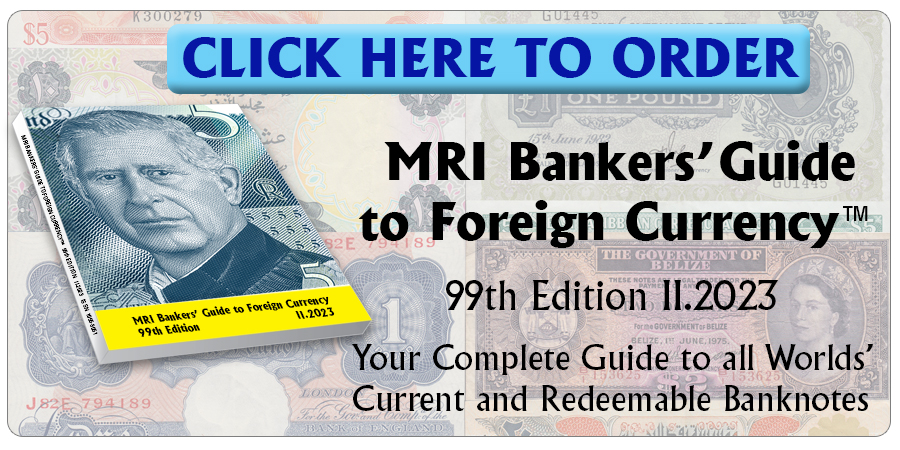 The Central Bank of Trinidad and Tobago has advised yesterday that formal guidelines for the redemption of paper banknotes of 100 dollars( TTD100.1; TTD100.2; TTD100.3 and TTD100.4) will soon be made public.
These will cover the situation of persons that can prove they were not in Trinidad and Tobago during the period  9 to 31 December, and those which for any other reason were unable to exchange their paper $100 banknotes before the end of the year.
During the period of 2 January 2020 until 31 Match 2020 the bank will consider on a case by case basis all requests for redemption. A personal identification and proof of address will be required. For larger amounts proof of source of funds will also be needed.
Source: guardian.co.tt
Click here to order the MRI BANKERS' GUIDE TO FOREIGN CURRENCY™
*** Do you want to share your comments, corrections or news? Please contact info@mriguide.com
©2019  MRI BANKERS' GUIDE TO FOREIGN CURRENCY™. All rights reserved.
« More posts