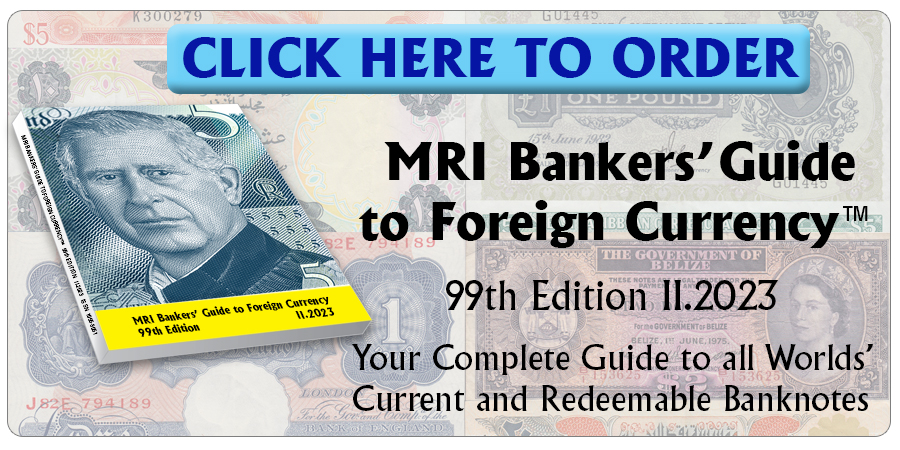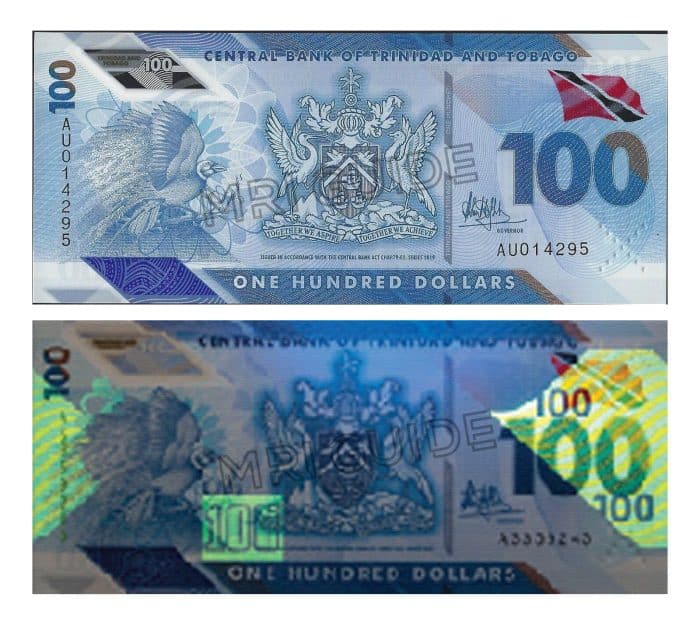 Trinidadian counterfeit polymer notes of 100 dollars (TTD100.5) are being found in alarming quantities.
The forgeries are of excellent quality, which can only be discovered because they lack the UV printing in the front.
An officer of a Trinidadian has bank reported that they find some 200 of forged notes per week.
It has also being reported that the Central Bank has suspended the release of new supplies of these banknotes. Probably they are taking measures to eventually replace them.
Forgeries of these notes can now only be easily detected with a UV light device.
It may be expected that the issuer may order the printing of improved banknotes with an OVI (optical visible ink) imprint, and, or advanced security bands, on which colors or images change as the banknote is tilted, and can be seen without the use of special devices.
(This article has been produced with the assistance of James Pickering, Gabriel Leichen and Capt. Albert Sydney.)
Click here to order the MRI BANKERS' GUIDE TO FOREIGN CURRENCY™
*** Would you like to share your comments, corrections or news? Please contact info@mriguide.com
©2022  MRI BANKERS' GUIDE TO FOREIGN CURRENCY™. All rights reserved. 


« More posts