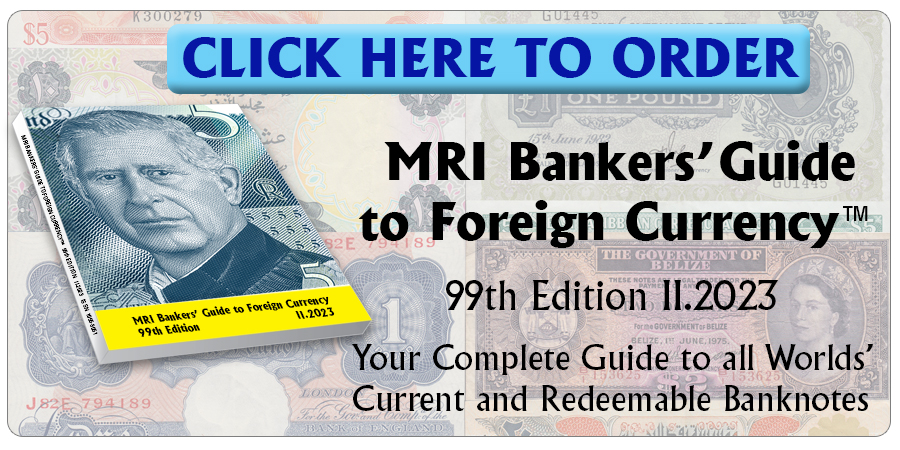 Bakary Jammeh. Governor of the Central Bank of The Gambia, presented yesterday to President Adams Barrow the banknotes of the new family, which will be distributed starting today.
According to recent declarations of the Bank's Governor the denominations to be issued are:
5 dalasis GMD5.6
10 dalasis GMD10.6
20 dalasis GMD20.3
50 dalasis GMD50.5
100 dalasis GMD100.5
200 dalasis GMD200.3
In the new banknotes the portrait of former President Yahya Jammeh has been replaced by birds. The ones with the former President are being retired, as these are deposited to banks.
Source: africafeeds.com
Click here to order the MRI BANKERS' GUIDE TO FOREIGN CURRENCY™
*** Do you want to share your comments, corrections or news? Please contact info@mriguide.com
©2019  MRI BANKERS' GUIDE TO FOREIGN CURRENCY™
« More posts