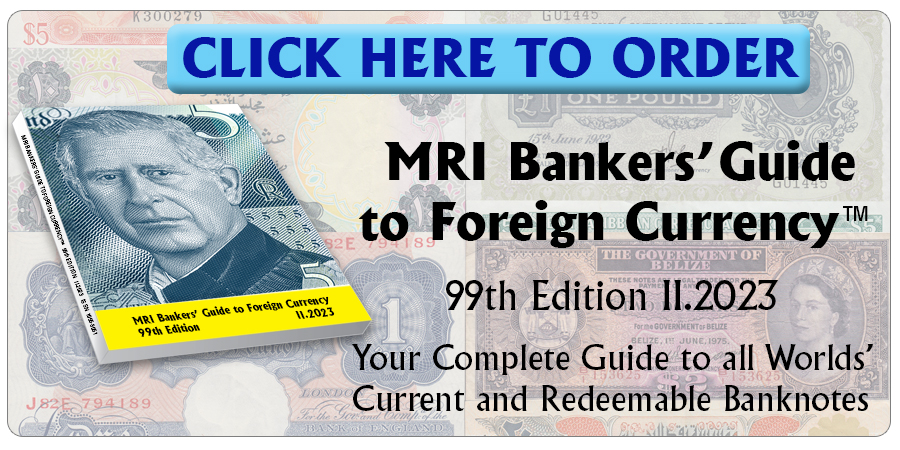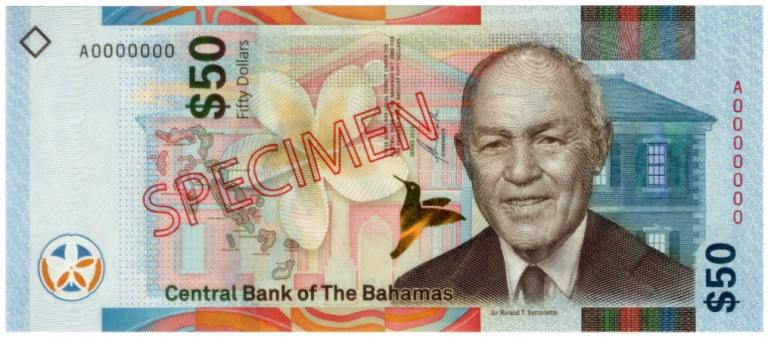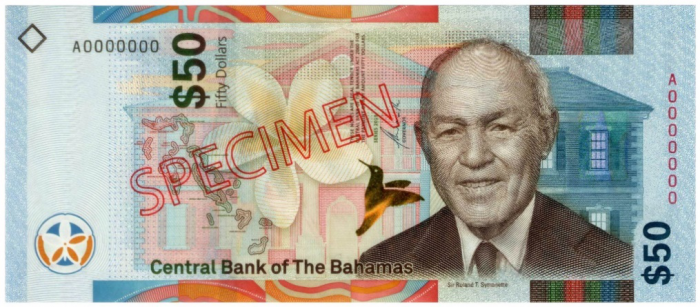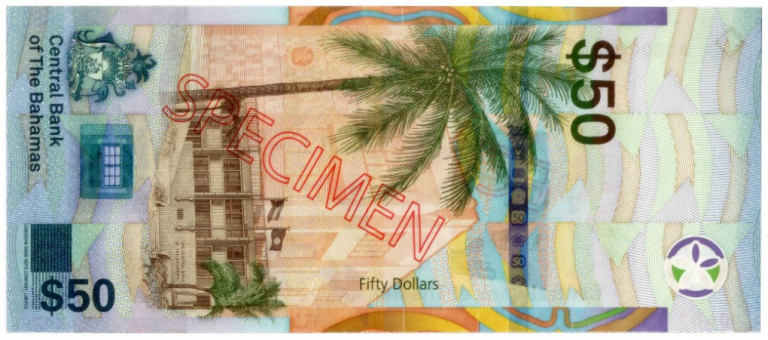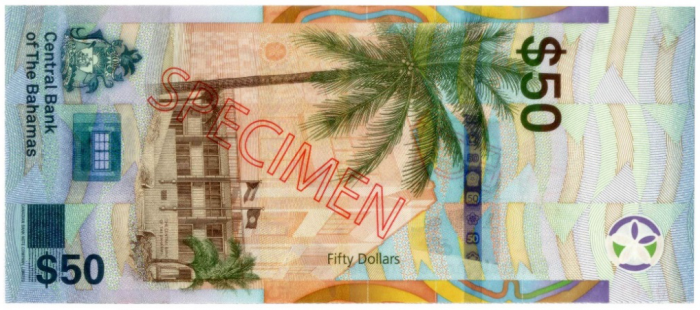 The Central Bank of the Bahamas has released yesterday, 3 October 2019, its new banknote of 50 dollars of the CRISP Evolution series (BSD50.5).
According to unconfirmed reports the 100 dollars banknote of the same series (BSD100.5) is expected to be released in November. This will complete the CRISP Evolution family of banknotes.
Courtesy: Central Bank of the Bahamas, and Gabriel Numismatic Market, LLC.
Click here to order the MRI BANKERS' GUIDE TO FOREIGN CURRENCY™
*** Do you want to share your comments, corrections or news? Please contact info@mriguide.com
©2019  MRI BANKERS' GUIDE TO FOREIGN CURRENCY™
« More posts