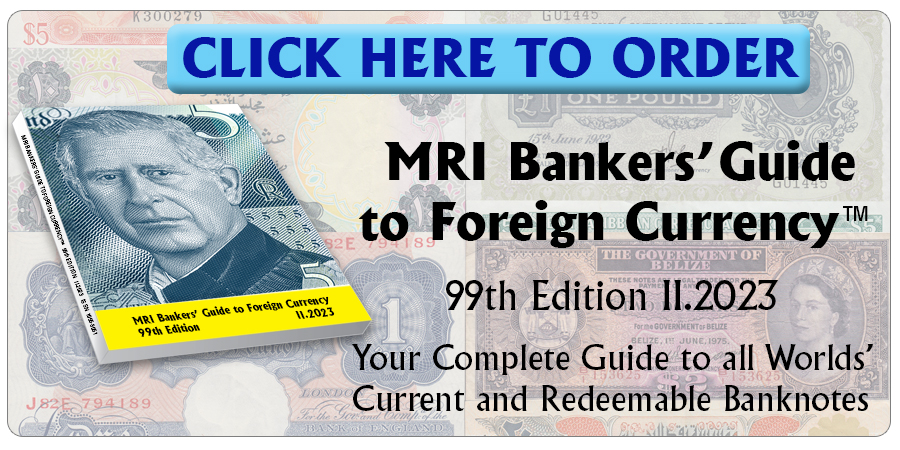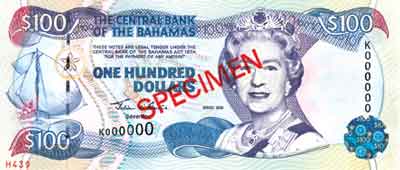 The Central Bank of the Bahamas issued a warning about a dangerous counterfeit of 100 dollars banknotes of the series 2000 (BSD100.3). The following details will help recognize the forgeries:
Watermark:  The galleon is printed,  not a true watermark created by differences in the thickness of the paper.
Silver foil:  It shows distorted flat images of the sand dollar, marlin and "$100".
Security thread: In the fake note there is a solid dark gray line, which does not exist in the genuine note. 
Other characteristics can be found by going to the webpage of the Central Bank of the Bahamas.
Order your copy of the MRI Bankers' Guide to Foreign Currency™ now!
©2017 Monetary Research Institute. 
SaveSave
« More posts