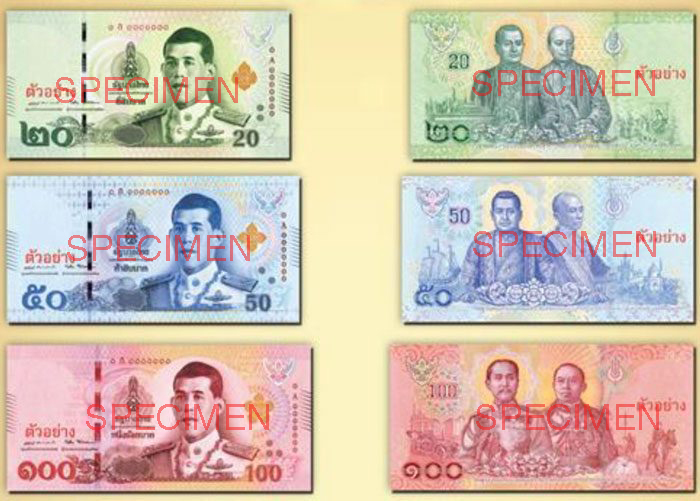 The punishment for counterfeiting banknotes has been changed in the Penal Code, and the new banknotes issued in April (THB20.7A; THB50.10A and THB100.13A) show the old one. A second printing with the corrected text will be issued soon.
The higher denominations to be issued in late July (THB500.10 and THB1,000.10) will have the corrected legal text. At the same time corrected notes of the lower values (THB20.7B; THB50.10B and THB100.13B) will be issued.
Source: Bank of Thailand
Courtesy: Gabriel A. Leichen
Order your copy of the MRI Bankers' Guide to Foreign Currency™ now!
©2018  Monetary Research Institute
SaveSave
« More posts