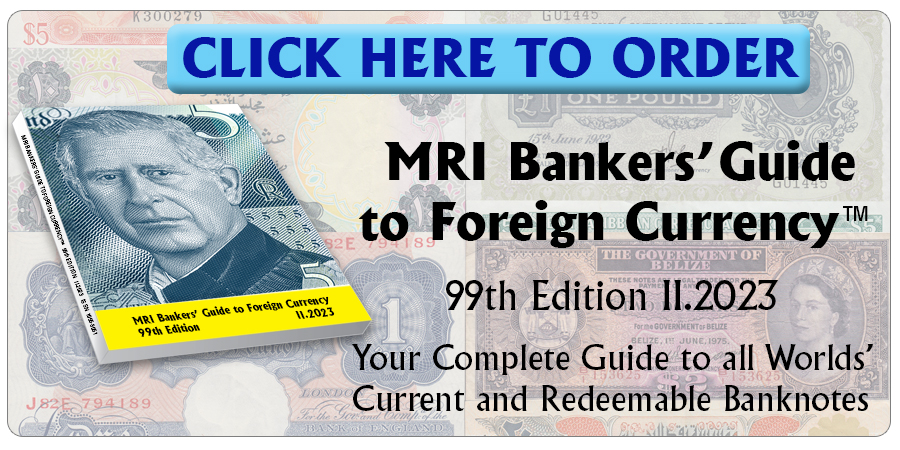 Florens Luoga, Governor of Bank of Tanzania, announced to banks and financial institutions that improved banknotes will be issued soon. 
The new notes are similar to the ones issued in 2011, but have improved security devices, most notably a security band that shift color when tilted. 
All denominations will be issued, being the 1,000 shillings (TZS1,000.5B), 2,000 shillings (TZS2,000.2B), 5,000 shillings (TZS5,000.4B) and 10,000 shillings (TZS10,000.4B).
Source: www.thecitizen.co.tz
Click here to order the MRI BANKERS' GUIDE TO FOREIGN CURRENCY™
*** Would you like to share your comments, corrections or news? Please contact info@mriguide.com
©2020  MRI BANKERS' GUIDE TO FOREIGN CURRENCY™. All rights reserved
« More posts