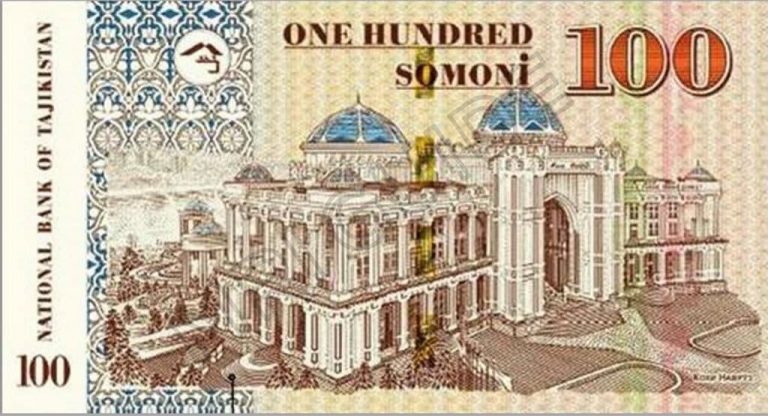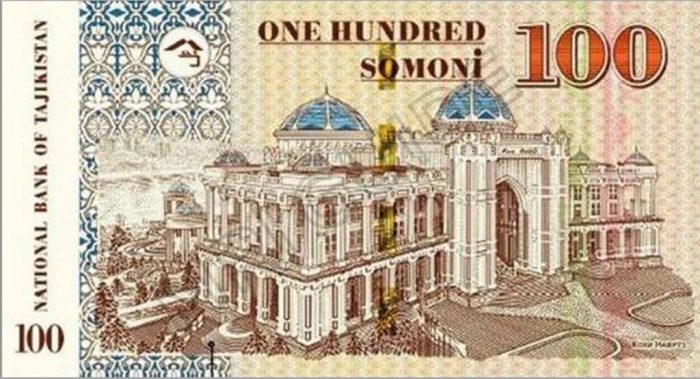 You saw it first here…
The National Bank of Tajikistan has announced on 16 November the issue of banknotes of 10; 100; 200 and 500 Somoni  dated 2021. Those of 20 somoni (TJS20.2B) and 50 somoni (TJS50.2B) dated 2021 printed on hybrid 80% cotton paper and 20% polymer substrate are in circulation since midyear. 
The back of the new  note of of 100 somoni has been changed. The notes issued in 2018 and before showed the Presidential Palace built originally in 1950 as headquarters of the Tajik Communist Party. It is being replaced by the Kokhi Navrouz State Complex.
Source: asiaplustj.info
Click here to order the MRI BANKERS' GUIDE TO FOREIGN CURRENCY™
*** Would you like to share your comments, corrections or news? Please contact info@mriguide.com
©2021  MRI BANKERS' GUIDE TO FOREIGN CURRENCY™. All rights reserved.
« More posts