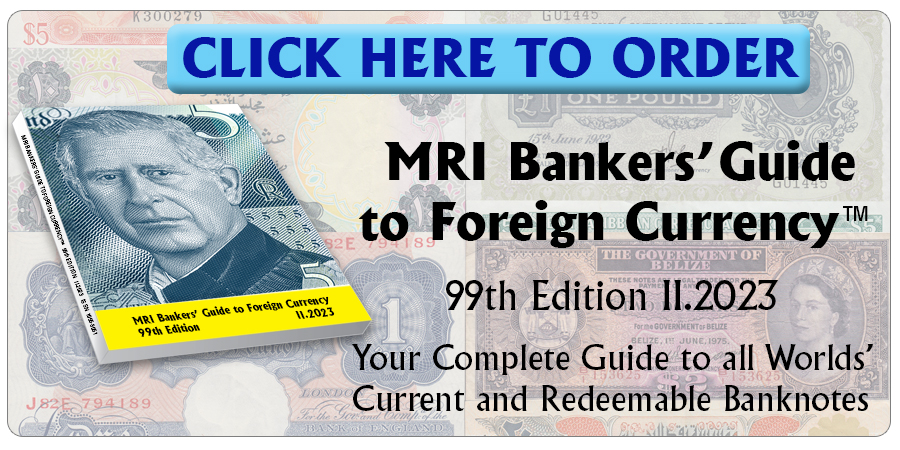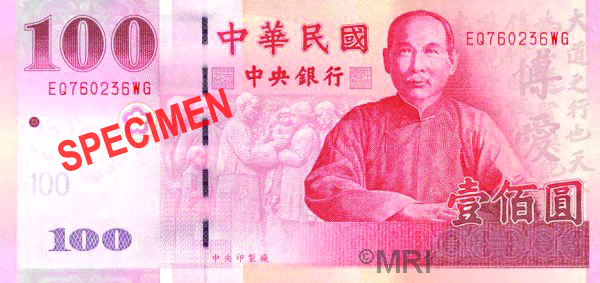 In an article bylined by Lee Ising-fang and Jonathan Chin published yesterday by Taipei Times  the Transitional Justice Commission, a government ministry-level organization, said in its final report that the image of Chiang Kai-seek should be removed from banknotes and currency, as the Central Bank of the Republic of China is preparing a redesigned new family of Taiwanese currency.
The report said the purpose of currency design is to promote symbols and values that unify the nation and represent it to the outside world. The prominence of Chiang Kai-seek and Sun Yet-sen on money suggests an overemphasis on political leadership and the glorification of strongmen, which is at odds with democratic norms.
Courtesy: Dr Wolfgang Schuster
Click here to order the MRI BANKERS' GUIDE TO FOREIGN CURRENCY™
*** Would you like to share your comments, corrections or news? Please contact info@mriguide.com
©2022  MRI BANKERS' GUIDE TO FOREIGN CURRENCY™. All rights reserved. 

« More posts