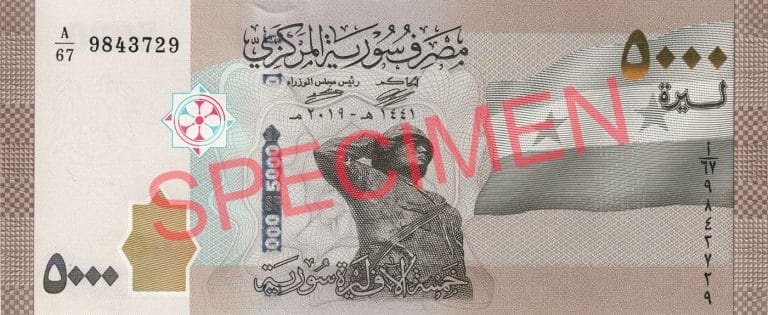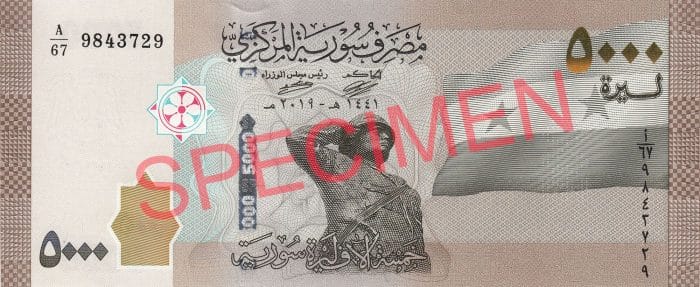 With the drop of value of the Syrian pound in the parallel market to over 6,000 per U.S.dollar the value of the banknote of 5,000 pounds (SYP5,000.1), the largest in circulation, is now below one US dollar.
In 2011 the largest banknote (1,000 pounds) was worth more than USD20. A few days ago a video in the social media showed a man transporting 100 million Syrian pounds (=USD 16,000 in the back market) in a small truck.
In May the Director of the Treasury Department of the Central Bank of Syria declared  that the Bank does not plan to issue SYP10,000 banknotes.
Source: enabbaladi.net
Click here to order the MRI BANKERS' GUIDE TO FOREIGN CURRENCY™
*** Would you like to share your comments, corrections or news? Please contact info@mriguide.com
©2022  MRI BANKERS' GUIDE TO FOREIGN CURRENCY™. All rights reserved. 


« More posts