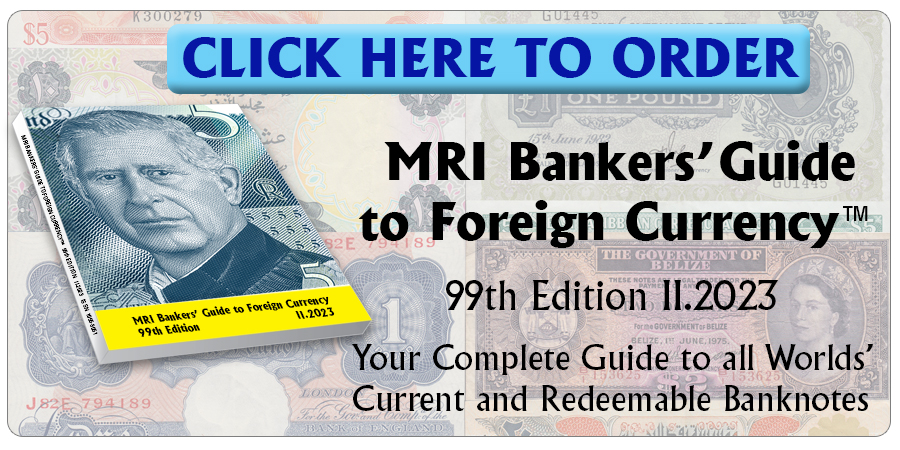 CORRECTION!!!
Our posting of 21 June 2019 stating that the Swiss banknotes of the prior issue will be redeemable without time limits in error. This has not yet been approved.
While it is highly possible that it will be approved, it may not pass.
Until further notice these notes may be redeemed until 30 April 2020.
Courtesy: Josep Pujol, Gabriel's Numismatica Market LLC
Click here to order the MRI BANKERS' GUIDE TO FOREIGN CURRENCY™
*** Do you want to share your comments, corrections or news? Please contact info@mriguide.com
©2019  MRI BANKERS' GUIDE TO FOREIGN CURRENCY™
« More posts