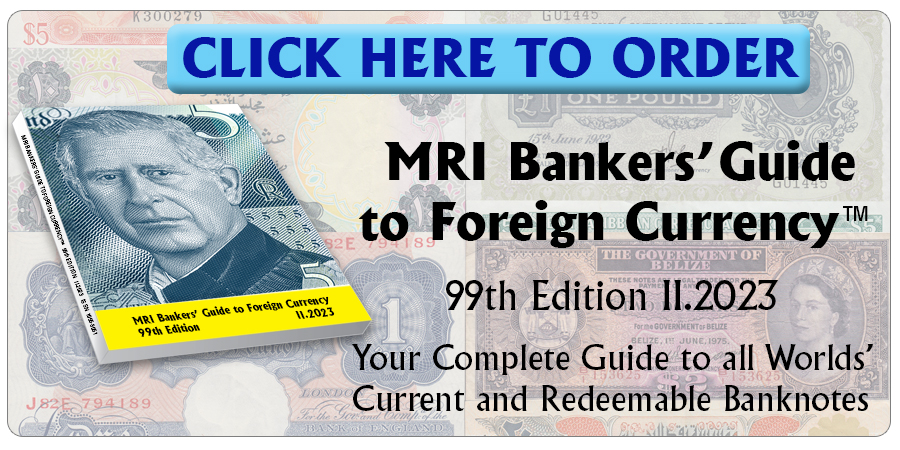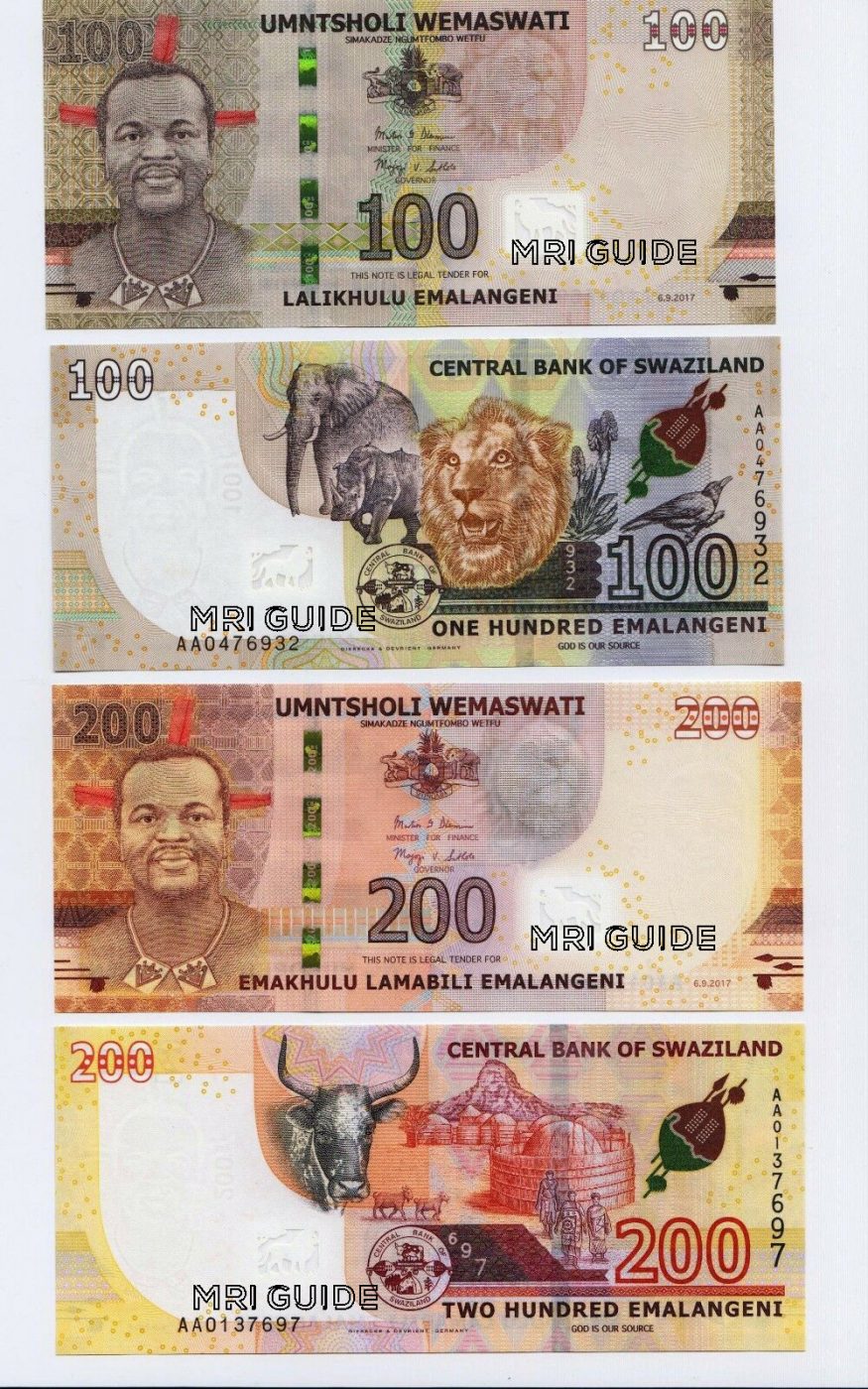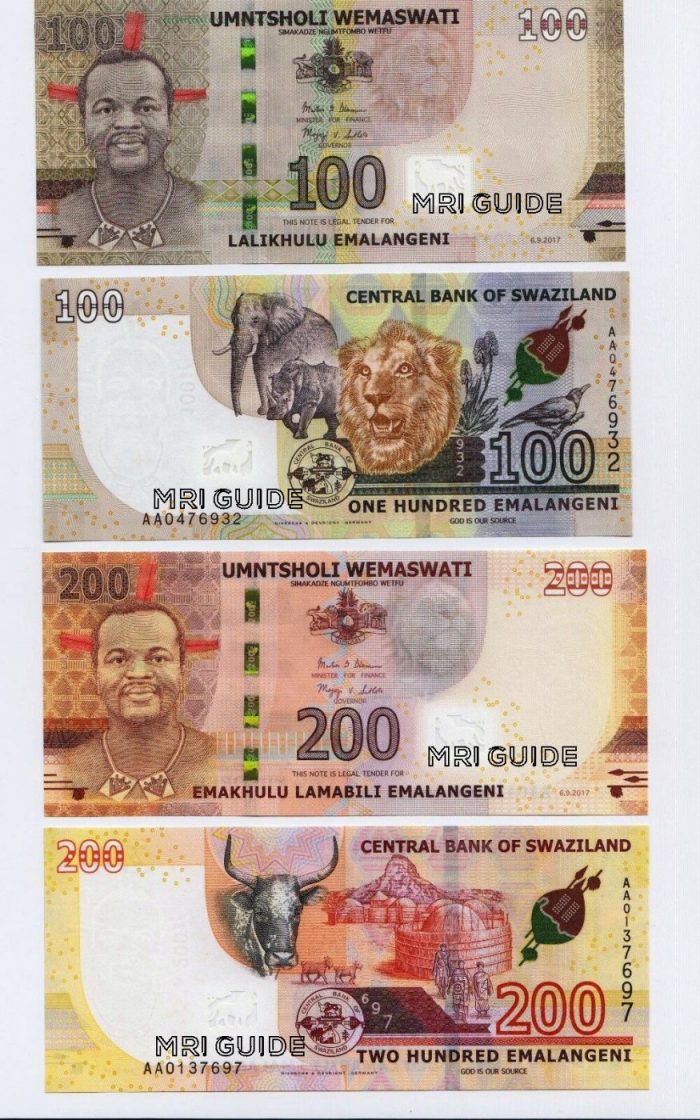 Following the Royal Decree of 19 April 2018 by which King Mswati III changed the country's name from Swaziland to eSwatini, The Central Bank has printed new banknotes of 100 (SZL100.6) and 200 emalangeni (SZL200.5) which are similar to the 2017 notes, except for the Central Bank's change of name. The new notes are dated 19 April 2018.
Source: centralbank.org.sz
Courtesy: Claudio Marana.
Order your copy of the MRI Bankers' Guide to Foreign Currency™ now!
©2018  Monetary Research Institute
SaveSave
SaveSave
SaveSave
« More posts