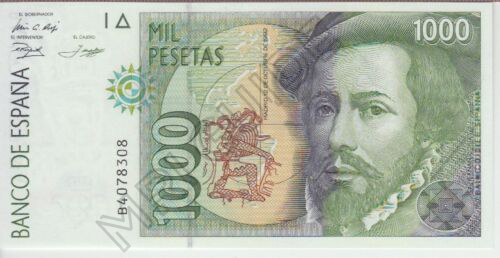 Banco de España will stop exchanging banknotes and coins denominated in pesetas at the end of the month.
The original expiration date was 31 December 2020, but it was extended because of the COVID-19 pandemic.
The bank is no longer taking  redemption appointments in many cities, which will certainly create problems to those holding them.
It is possible that Banco de España will further extend the expiration date to accommodate them.
When Bank Israel retired its first family of new sheqels notes the original expiration date was extended by five years after the Bank realized it could not possibly manage to help so many people by the original date.
Click here to order the MRI BANKERS' GUIDE TO FOREIGN CURRENCY™
*** Would you like to share your comments, corrections or news? Please contact info@mriguide.com
©2021  MRI BANKERS' GUIDE TO FOREIGN CURRENCY™. All rights reserved.
« More posts