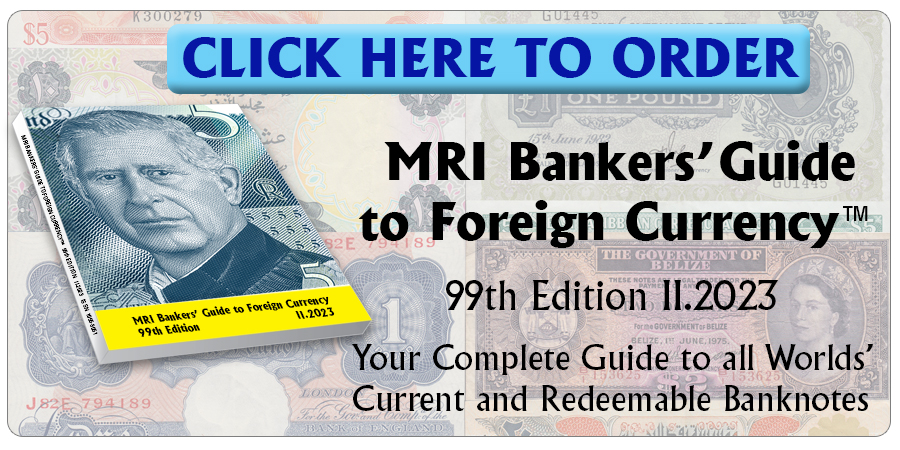 The South African Reserve Bank is discussing the replacement of 10 rand banknotes for coins, and the issue of a 500 rand banknote.
The best indicator of the need for a large banknote is when the largest current one is the one with the largest volume of circulation. That is not the case in South Africa, where 100 rand notes are more used than those of 200 rand.
As for coins the advantages of using them instead of banknotes for values under one USD equivalent are obvious. But common sense do not always prevail. Political considerations and the public aversion to change derails these plans. It is to be seen if the practical reasons SARB can present outweigh the objections.
Source: East Coast Radio.
Click here to order the MRI BANKERS' GUIDE TO FOREIGN CURRENCY™
*** Would you like to share your comments, corrections or news? Please contact info@mriguide.com
©2022  MRI BANKERS' GUIDE TO FOREIGN CURRENCY™. All rights reserved. 

« More posts