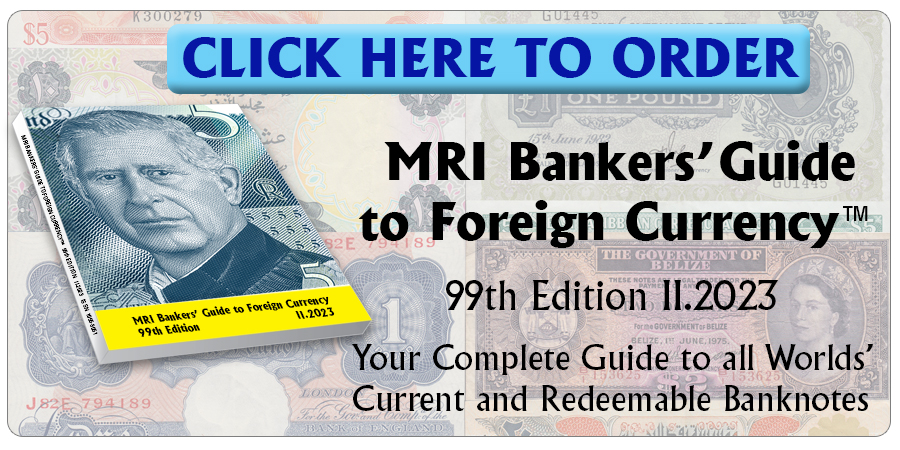 The South African Reserve Bank announced today, 3 May 2023, that it will issue new coins an banknotes.
The new banknotes maintain the general design of the current ones, with design modifications and improved security devices.
Each note shows the revised portrait of Nelson Mandela, with one of the five "big" animals next to his portrait. 
A microtext with the text of the preamble to the Constitution is printed around Mandela's portrait. 
The backs show a family of the animal shown in front.
The MRI BANKERS' GUIDE TO FOREIGN CURRENCY™ numbers for the new banknotes are:  ZAR10.8, ZAR20.7, ZAR50.6, ZAR100.5 and ZAR200.5.
The new denominations will be released incrementally.
All previous banknotes issued by the South African Reserve Bank are current. The Reserve Bank does not demonetize older issues.
Source: South African Reserve Bank.
Courtesy: BanglaNumis.com; Gabriel's Numismatic Market, LLC.
Order the MRI BANKERS' GUIDE TO FOREIGN CURRENCY.
©2023  MRI BANKERS' GUIDE TO FOREIGN CURRENCY™. All rights reserved.


« More posts