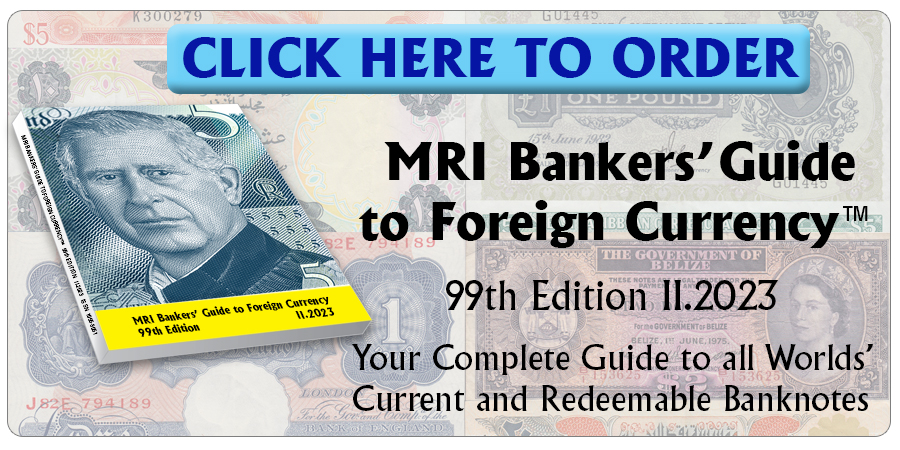 You first saw it here…
Abdidrahman Mohammed Abdullahi, Governor of the Central Bank of Somalia, said in late 2021 that it is planning to print new notes in the coming months.
Abdisalan Omer Hadliye, former Central Bank Governor, revealed in March 2021 that "huge amounts of Somali shilling notes lie idle in a warehouse in Sudan". He said that these were printed by a German firm, most likely Giesecke & Devrient, and paid for by the Government of Sudan. 
He also said  "I do not think this currency can be used in Somalia since there are wide-ranging disagreements between the Federal Government and the Federal Member States".
In Somalia most payments are done in USD, both in cash and through smartphones. Also in circulation are old Somali 1,000 shilling notes, mostly forgeries printed by warlords and shady businessmen.
Sources: iraan.com and Radio Balsan.
Click here to order the MRI BANKERS' GUIDE TO FOREIGN CURRENCY™
*** Would you like to share your comments, corrections or news? Please contact info@mriguide.com
©2022  MRI BANKERS' GUIDE TO FOREIGN CURRENCY™. All rights reserved.
« More posts