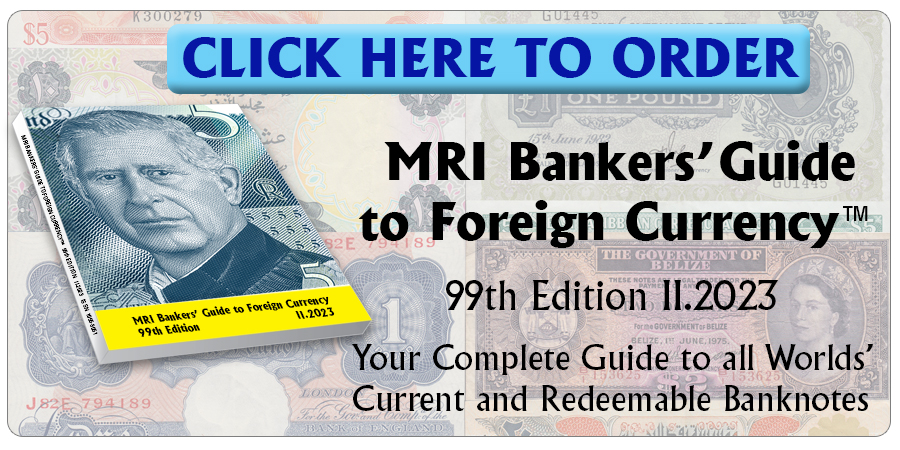 Ali Yasin Wardhere, Deputy Governor of the Central Bank of Somalia, told Xinhua in a recent interview that there are plans to issue in mid-2024 new banknotes of 1,000 shillin (SOS1,000.2), 2,000 shillin (SOS2,000.1), 5,000 shilin (SOS5,000.1) and 10,000 shillin (SOS10,000.1).
The old banknotes of 1,000 shilin (SOS1,000.1) will be demonetized before the new ones are introduced.
This process, which started in 2018, is done with the support of the International Monetary Fund and the World Bank.
Click here to order the MRI BANKERS' GUIDE TO FOREIGN CURRENCY™
*** Would you like to share news about issue or recall of banknotes, your comments, corrections or other news? Please contact us at info@mriguide.com
©2023  MRI BANKERS' GUIDE TO FOREIGN CURRENCY™. All rights reserved. 


« More posts