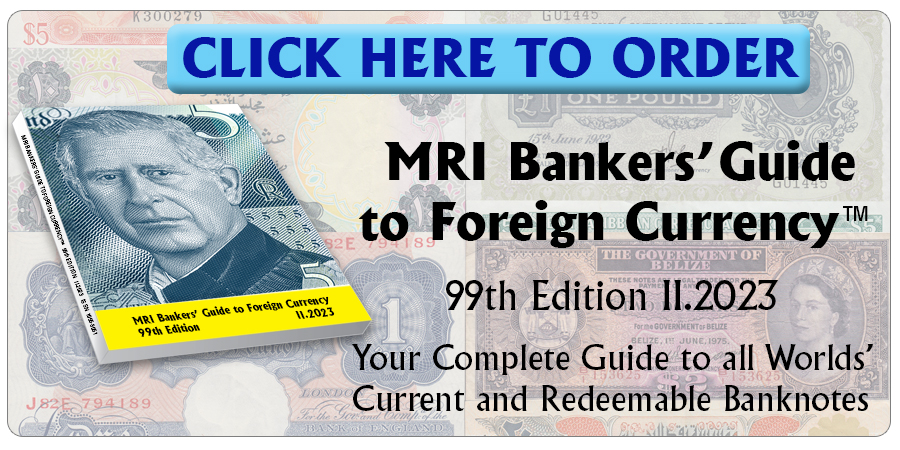 Bloomberg reports that the Central Bank of Somalia plans to issue in 2024 redesigned banknotes of 1,000 shillin (SOS1,000.2).
Presently the bulk of transactions are carried in U.S. dollars, many out of smartphone accounts. It has been reported that even beggars show their smartphone dollar account number to allow people to give them a few U.S. cents.
Somalia's Central Bank has been in talks with IMF and the World Bank to obtain aid to print new notes to replace those of 1,000 shilling (SOS1,000.1) in use since the civil war. Most of the ones found in circulation are in very poor condition, many being forgeries produced by different warlords. 
Source: Bloomberg.
Click here to order the MRI BANKERS' GUIDE TO FOREIGN CURRENCY™
*** Would you like to share news about issue or recall of banknotes, your comments, corrections or other news? Please contact us at info@mriguide.com
©2023  MRI BANKERS' GUIDE TO FOREIGN CURRENCY™. All rights reserved. 


« More posts