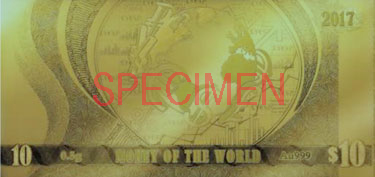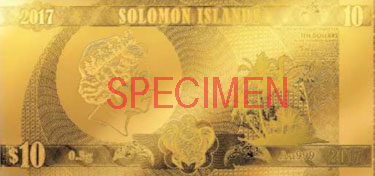 On 6 December 2017 the Central Bank of Solomon Islands presented the "World's First Ever Gold Coin Note in Solomon Islands".
Its face value is 10 dollars, is produced on a very thin sheet of 999/000 gold, weighs 0.5 grams and measures 90 x 43 mm. This coin/note has an authorized printing/mintage of 20,000 pieces, and was produced in cooperation with Worldwide Coin Association and MDM, a German numismatic company.
Order your copy of the MRI Bankers' Guide to Foreign Currency™ now!
Source Central Bank of Solomon Islands
©2018 Monetary Research Institute
SaveSave
SaveSave
« More posts