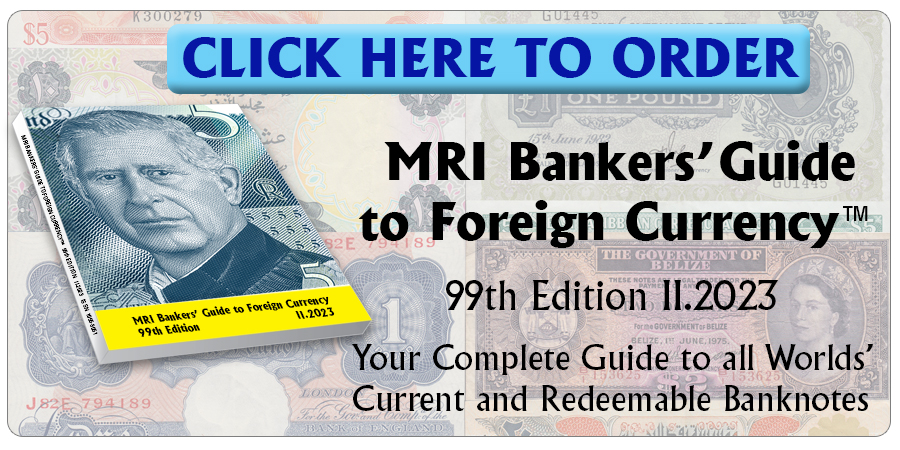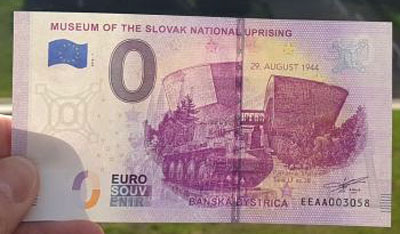 A souivenir 0 euro banknote will be issued May 8 to commemorate the "SNP", the Victory of the Slovakian National Uprising against fascism in World;War II.
It shows the SNP Monument and the Checo-Slovakian LT.38 tank.
A total of 5,000 pieces printed on 100% cotton paper, with the same security devices used in regular euro notes will be printed, and it will be available at 2 euros at the SNP Museum.
Source: Infoglitz.com
Order your copy of the MRI Bankers' Guide to Foreign Currency™ now!
©2018  Monetary Research Institute.
« More posts