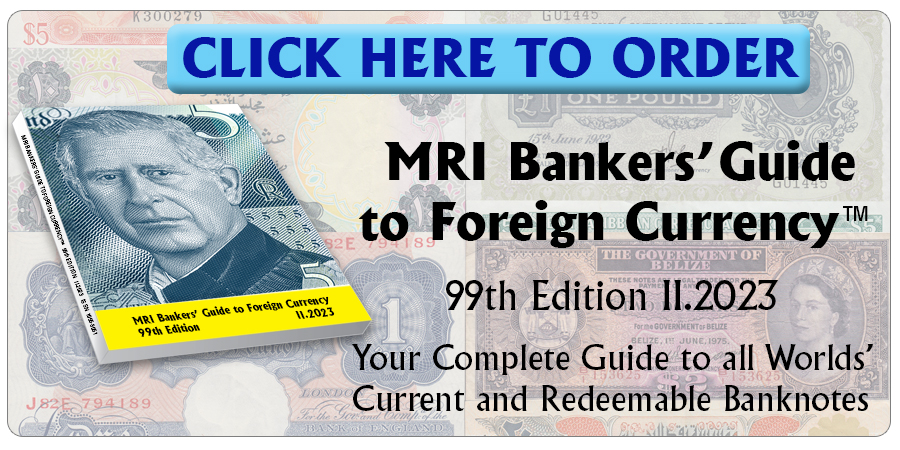 According to the Express newspaper Boris Johnson warned Nicola Sturgeon, First Minister of Scotland, that Scottish banknotes will cease to exist if it becomes independent.
The three Scottish issuers, Bank of Scotland, Clydesdale Bank and Royal Bank of Scotland, are in fact owned by British banks. The UK government may exert pressure on them to have their Scottish subsidiaries stopping their banknote issues.
Every Scottish banknote is fully backed by a deposit of equivalent value in the Bank of England. 
Recent polls have shown a 55% Independence approval in Scotland.
   (Note of the Editor: We have been informed that the Express tends to be strongly pro-Conservative, and that some of the information they publish is not considered to be entirely reliable. Similar information is not reported by any other major U.K. source. )
Courtesy: Gabriel's Numismatic Market, LLC.
Click here to order the MRI BANKERS' GUIDE TO FOREIGN CURRENCY™
*** Would you like to share your comments, corrections or news? Please contact info@mriguide.com
©2021  MRI BANKERS' GUIDE TO FOREIGN CURRENCY™. All rights reserved.
« More posts