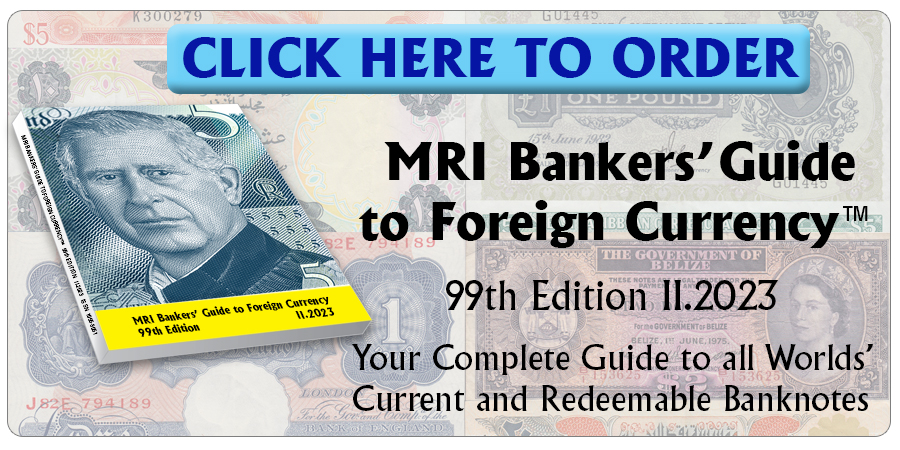 The Council of  Ministers on Tuesday approved a new law which includes changing the name of the Saudi Arabian Monetary Authority (SAMA) to the Saudi Central Bank.
Under the legislation, the new Saudi Central Bank will be linked directly to the monarch and will enjoy full financial and managerial independence from all government agencies.
Its president will be named by the Legislature, respond to the king, and may only be removed by order of the highest court.
The acronym SAMA will continue to be used, as it has been the identity of the institute since 1952.
Source: Arab News.
Click here to order the MRI BANKERS' GUIDE TO FOREIGN CURRENCY™
*** Would you like to share your comments, corrections or news? Please contact info@mriguide.com
©2020  MRI BANKERS' GUIDE TO FOREIGN CURRENCY™. All rights reserved.
« More posts