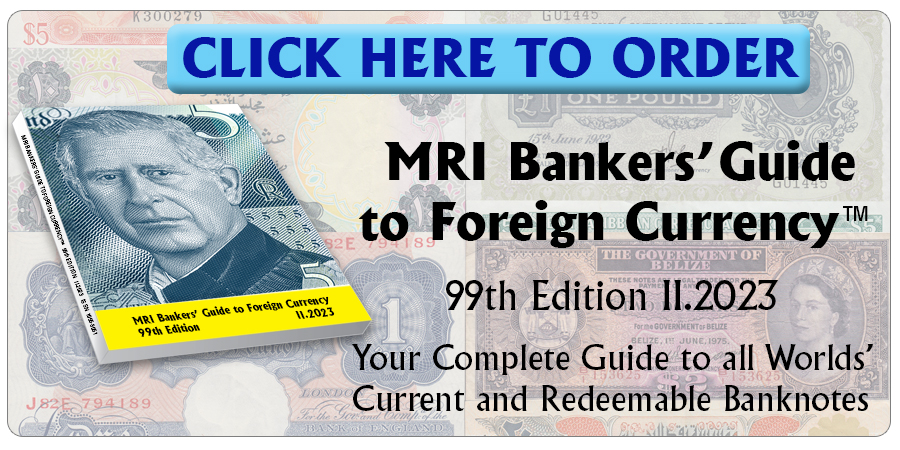 New rules establish that if someone presents outmoded or unfit banknotes for redemption at the Saudi Arabian Monetary Authority. and three or more counterfeit notes are found in the lot, it is automatically presumed that the presenter is engaged in counterfeiting, and criminal procedures will ensue.
It is therefore recommended that extreme care be taken when handling these notes, as forged ones of 100 and 500 riyals are relatively common.
Courtesy: Ronnie Shahar.
Click here to order the MRI BANKERS' GUIDE TO FOREIGN CURRENCY™
*** Would you like to share your comments, corrections or news? Please contact info@mriguide.com
©2020  MRI BANKERS' GUIDE TO FOREIGN CURRENCY™. All rights reserved
« More posts