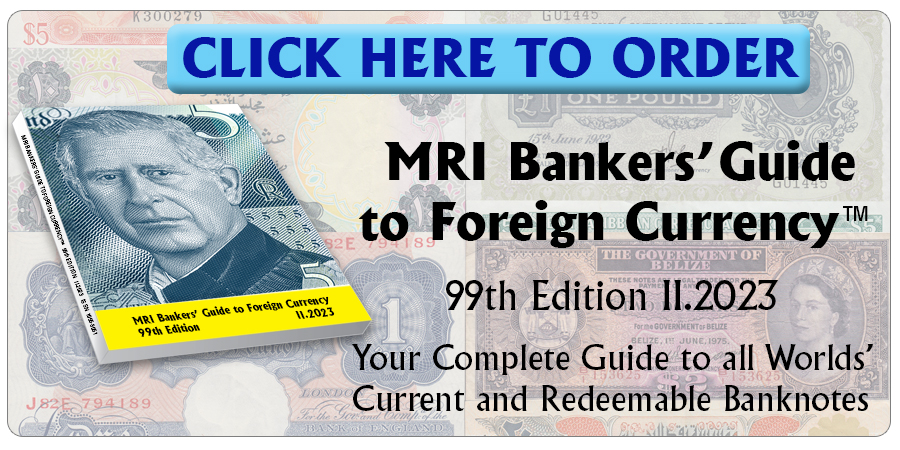 As SAMA changed its name in 2020 from Saudi Arabian Monetary Authority to Saudi Central Bank new banknotes bearing the new issuer's name are being printed.
A small number of 100 riyals notes bearing the new name (SAR100.8) have appeared in the market. It seems that these were issued in error, as they were not supposed to be released yet.
The commemorative banknote of 200 riyals issued in 2021 (SAR200.1) already carries the Saudi Central Bank name, and it is expected that as stocks of current notes with the SAMA name are exhausted the reprints will show the new name. 
Click here now to order the MRI BANKERS' GUIDE TO FOREIGN CURRENCY™
*** Would you like to share your comments, corrections or news? Please contact info@mriguide.com
©2022  MRI BANKERS' GUIDE TO FOREIGN CURRENCY™. All rights reserved.

« More posts