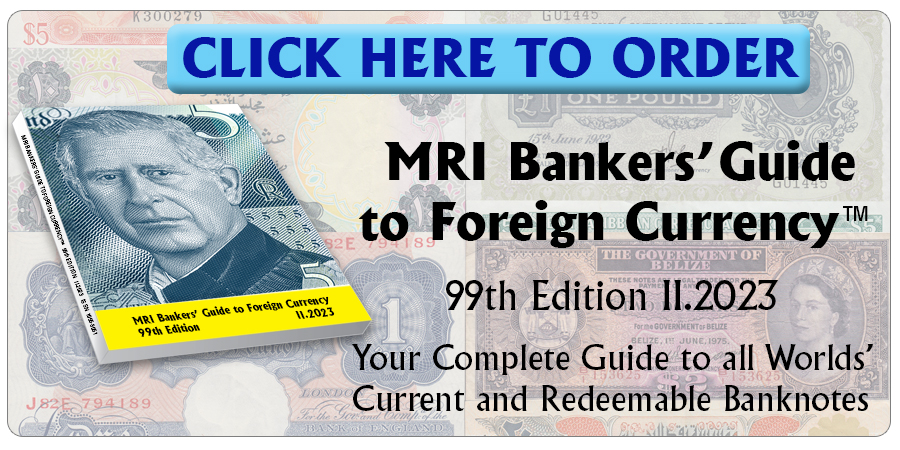 This is the photograph of the 100 riyals banknote dated 2021 with the new bank's name "SAUDI CENTRAL BANK" (SAR100.8) first published by us in June.
This is a regular banknote being issued now. A few months ago a few were released in error before the stocks of the older ones with the name of the Saudi Arabian Monetary Authority were exhausted.
Courtesy f3-store at Ebay; Claudio Marana.
Order the MRI BANKERS' GUIDE TO FOREIGN CURRENCY™
©2022  MRI BANKERS' GUIDE TO FOREIGN CURRENCY™. All rights reserved


« More posts