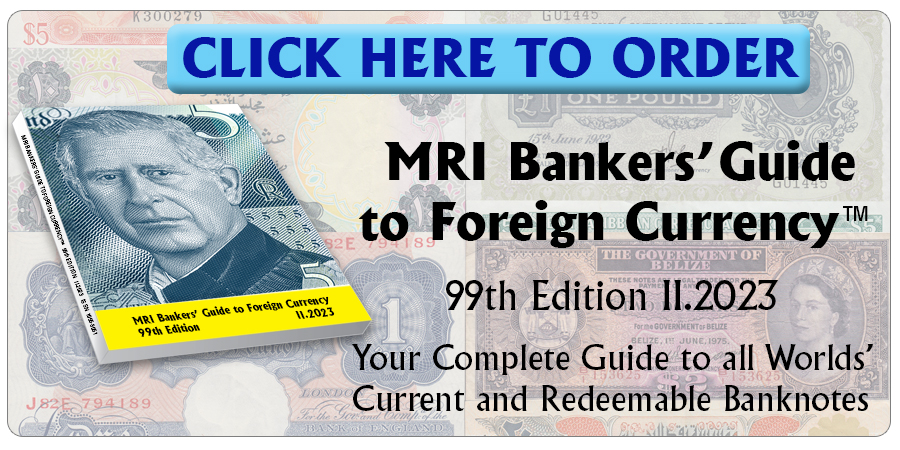 The limit for export of local  urrency is 5,000 new dobras, which is strictly enforced. Import and export of amounts of or over EUR 10,000 or its equivalent must be declared.
Order your copy of the MRI Bankers' Guide to Foreign Currency™ now!
Courtesy Fernando Iglesias
©2018  Monetary Research Institute.
« More posts