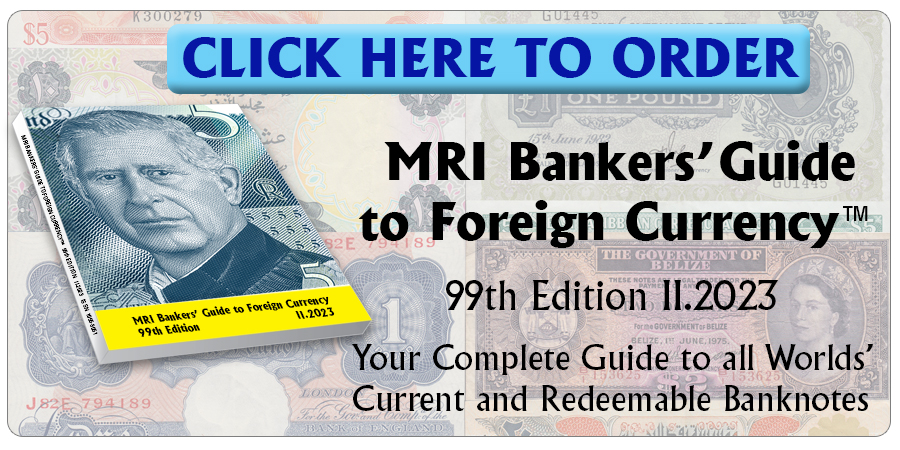 Flávio Pinto, spokesperson for the Banco Central de São Tomé e Príncipe, announced yesterday that improved banknotes of 200 dobras (STN200.2) will be printed by De La Rue to replace the current ones, which were found to be not well protected against forgeries. 
To ensure that it is easy to distinguish them form the first ones (STN200.1) the new banknotes (STN200.2) will be somewhat different.
De La Rue will bear the cost of the reprint of these notes.
On the other hand it has been decided that due to the tropical climate the polymer substrate is not suitable for the small denominations of 5 and 10 dobras. The current notes printed on polymer of 5 dobras (STN5.1 and 10 dobras (STN10.1) will be replaced by cotton paper ones (STN5.2 and STN10.2).
Source: e-global.p
Courtesy: Cleophas Schockem.
Click here to order the MRI BANKERS' GUIDE TO FOREIGN CURRENCY™
*** Do you want to share your comments, corrections or news? Please contact info@mriguide.com
©2019  MRI BANKERS' GUIDE TO FOREIGN CURRENCY™. All rights reserved.
« More posts