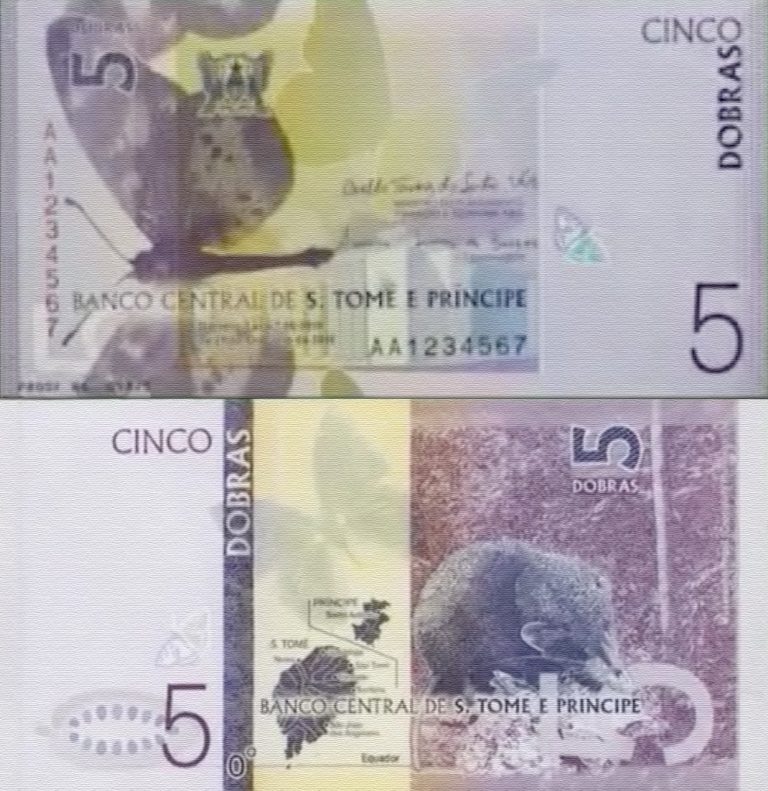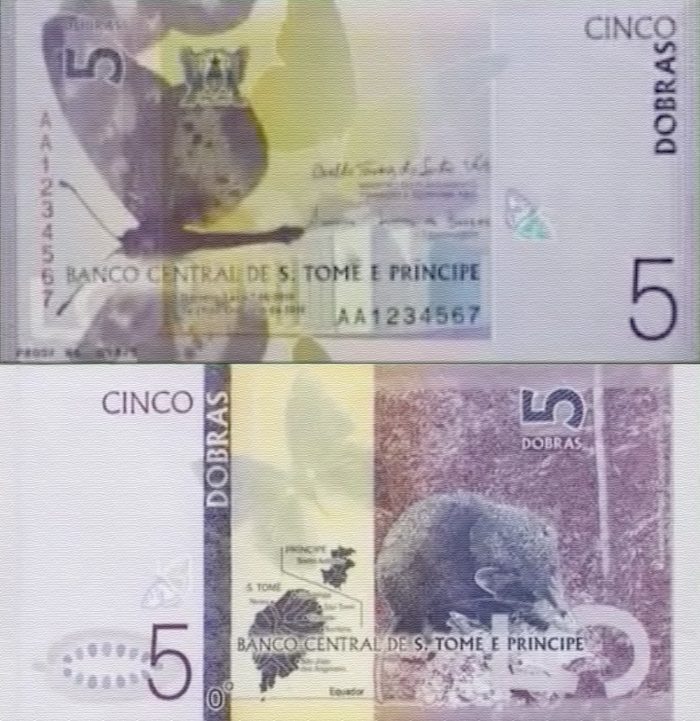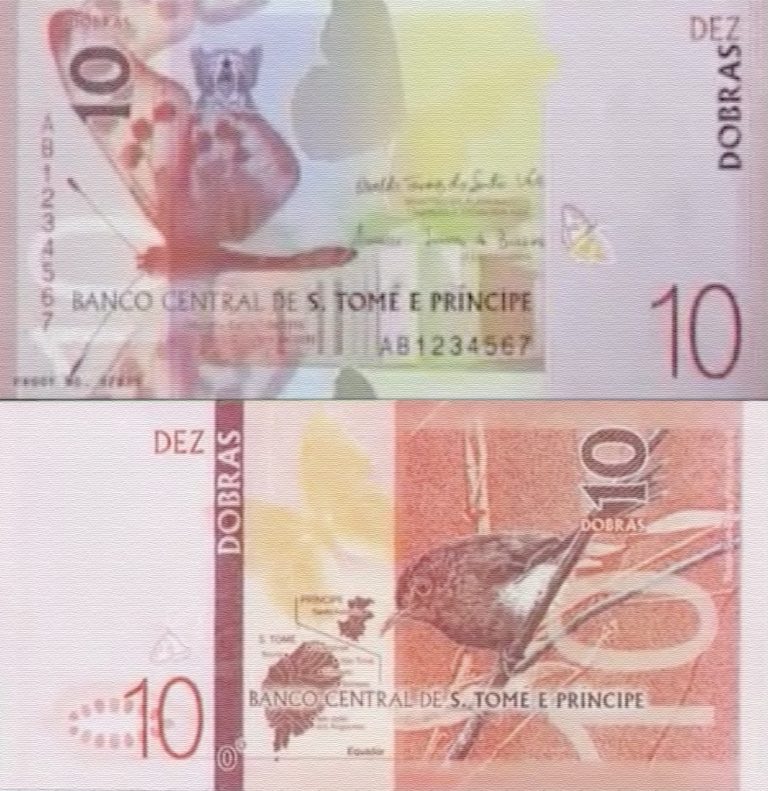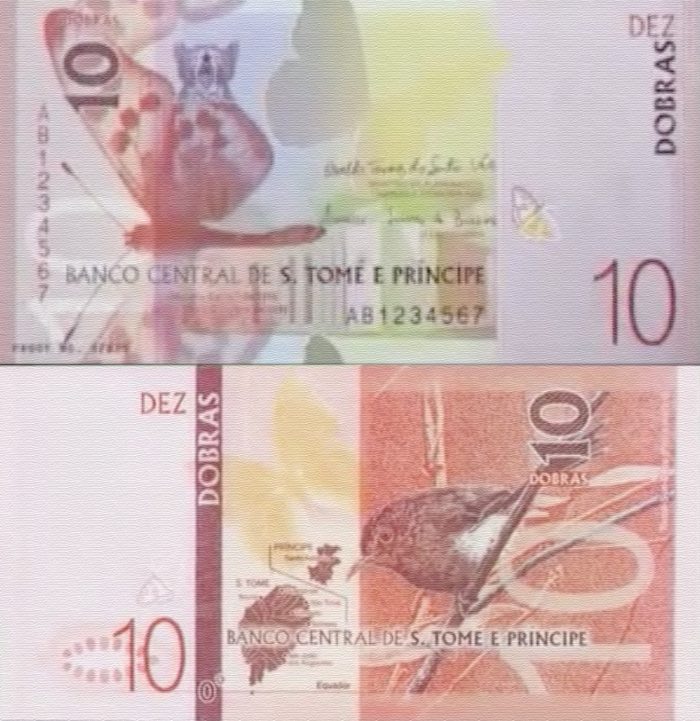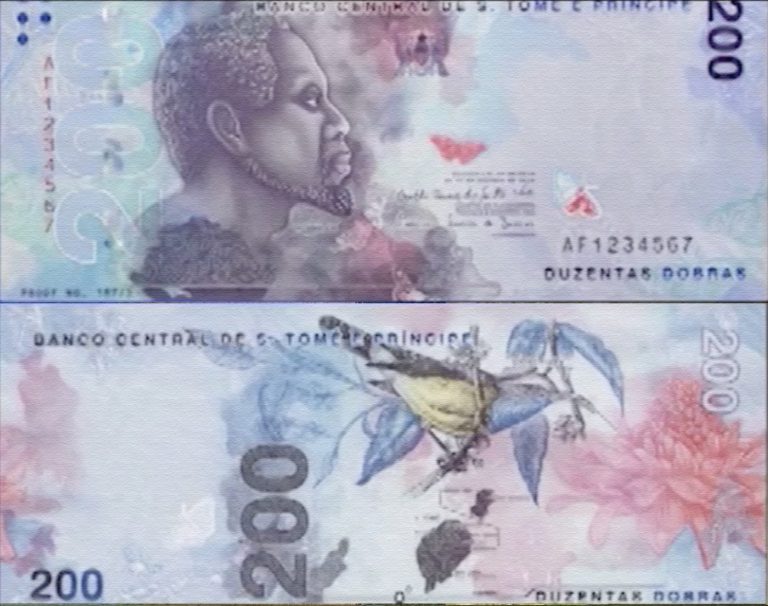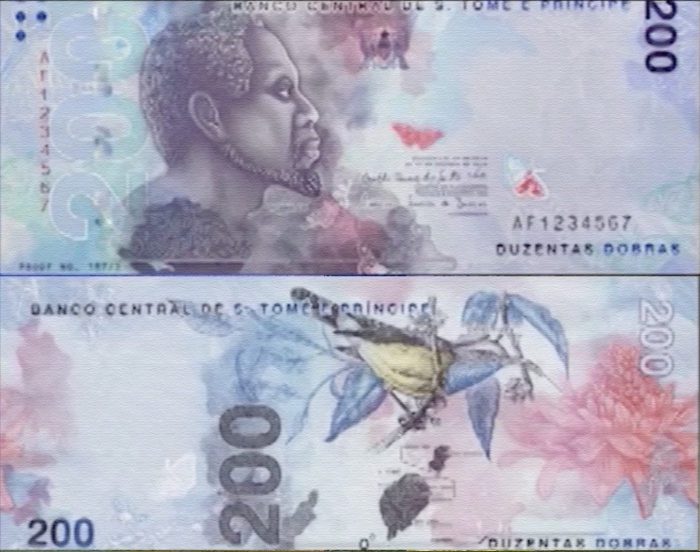 You saw it here first…
Banco Central de São Tomé e Príncipe issued on 26 August new banknotes of 5 (STN5.2), 10 (STN10.2) and 200 dobras (STN200.2).
Those of 5 and 10 dobras are of the same design of the old ones, but printed on cotton paper to replace the first series printed on polymer, which wasn't suitable for Sao Tome's tropical climate.
The new 200 dobras notes are completely different from those of the 2016 series, which were rejected because it was alleged that they were of poor quality. 
Source: stp-press-st
Courtesy: Clkeophas Schockem
Click here to order the MRI BANKERS' GUIDE TO FOREIGN CURRENCY™
*** Would you like to share your comments, corrections or news? Please contact info@mriguide.com
©2021  MRI BANKERS' GUIDE TO FOREIGN CURRENCY™. All rights reserved.
« More posts