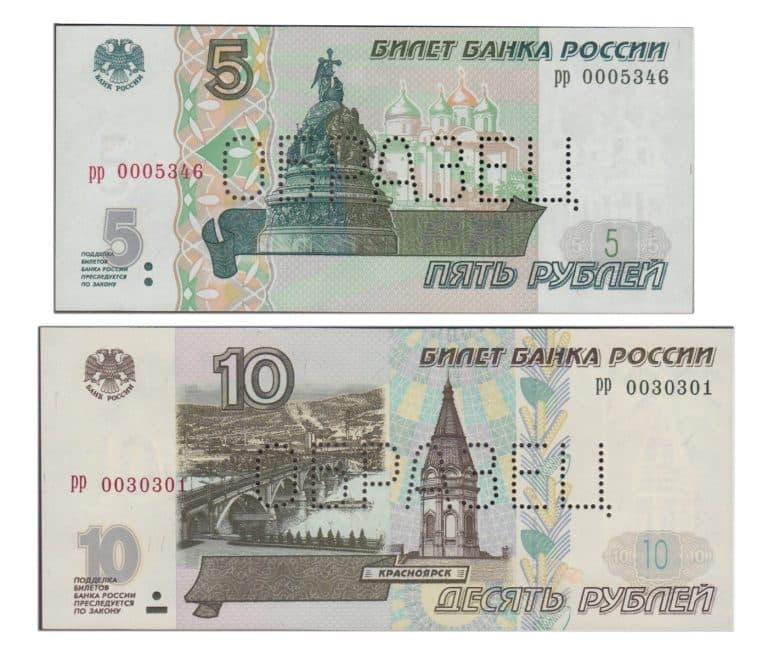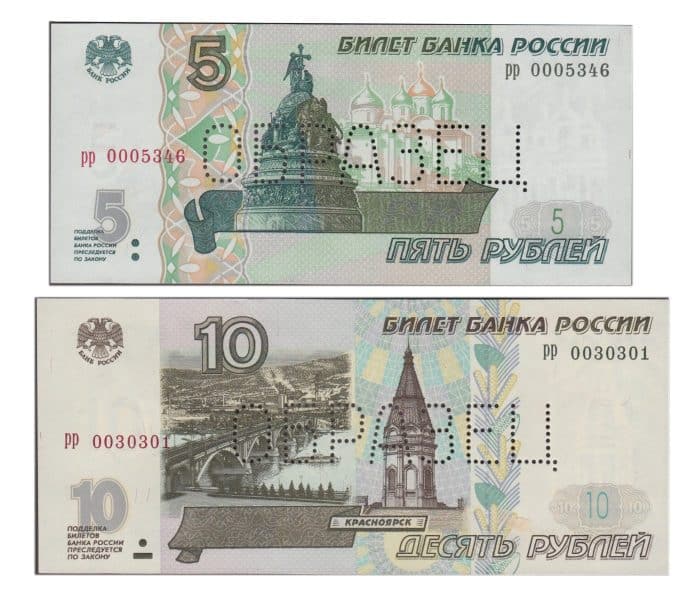 Arkady Trachuk, General Manager of Goznak, mentioned in an interview with Izvestia that it is possible that production of banknotes of 5 and 10 rubles may be resumed. Notes of 5 rubles (RUB5.1 and 5.2) were not printed since 1997.
It seems that the cost of producing coin blanks and their minting is higher than their face value.
Goznak, the Russian banknote printer, is in negotiations with Bank Rossiya to determine the 2023 banknote printing contract. Mr. Trachuk said "I  can assume that next year we can see banknotes of small denominations I a larger volume."
   (Note of the Editor: While it is cheaper to print notes than to mint coins, in the long run banknotes must be replaced more often than coins. Small value banknotes last at best a couple of years, while coins have a much longer life. It seems that the real reason to reverting to banknotes for small denominations is the scarcity of metals, probable caused by the current situation.) 
Source:go64.ru
Courtesy: Cleophas Schockem.
Click here to order the MRI BANKERS' GUIDE TO FOREIGN CURRENCY™
*** Would you like to share your comments, corrections or news? Please contact info@mriguide.com
©2022  MRI BANKERS' GUIDE TO FOREIGN CURRENCY™. All rights reserved. 


« More posts