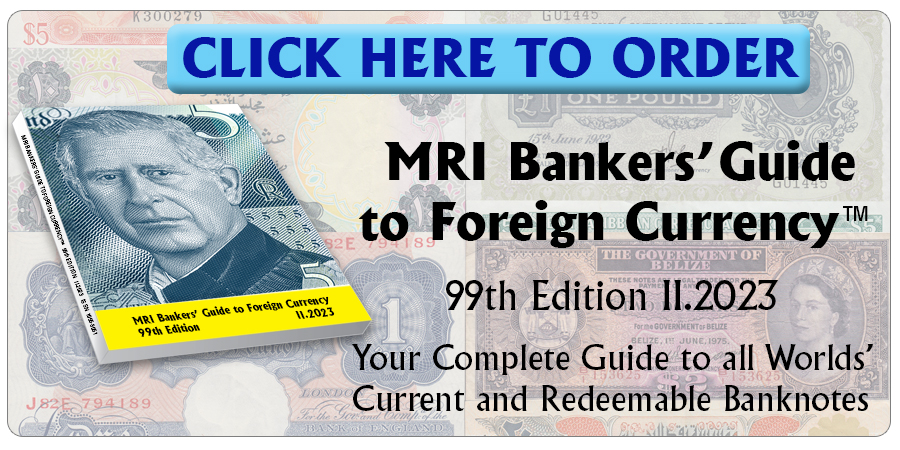 You saw it first here…
According to many local publications Mikhail Alekseev, Deputy Chairman of Bank Rossiya, announced today 11 October 2021 that new banknotes of 100 rubles will be issued in late 2022 in limited amounts so financial institutions can set up and test their currency handling equipment. It is expected that by 2025 these new banknotes will make the bulk of 100 rubles notes in circulation. Current notes will co-circulate.
The new 100 rubles notes (RUB100.7) will show sight of Moscow, Red Square, Zaryadye, Shukhov Tower, and Moscow State University main building.
Click here to order the MRI BANKERS' GUIDE TO FOREIGN CURRENCY™
*** Would you like to share your comments, corrections or news? Please contact info@mriguide.com
©2021  MRI BANKERS' GUIDE TO FOREIGN CURRENCY™. All rights reserved.
« More posts