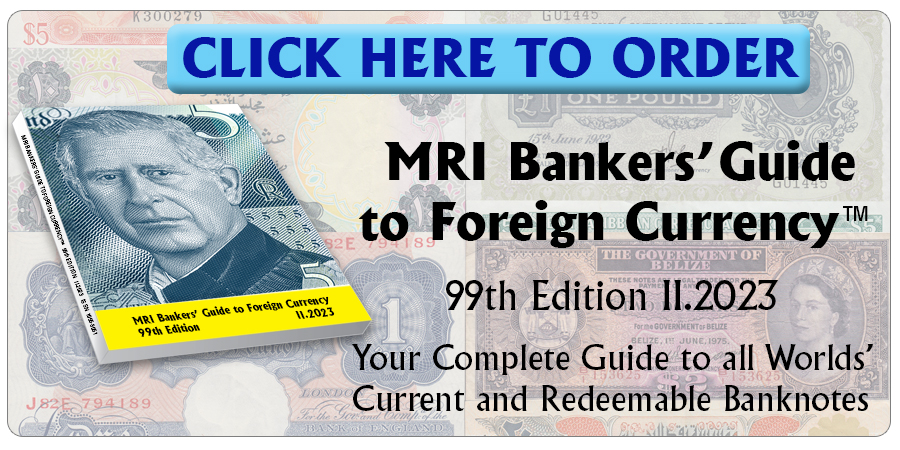 The Russian Bank Association has requested Bank Rossiya to delay the release of its new family of banknotes.
Their concern is that most of the currency handling equipment and ATM's used in Russia are provided by American, German, Japanese and other foreign companies, which have suspended sales and technical support because of the Ukraine's invasion.
Bank of Russia had planned to issue a new family of banknotes in the period 2022–2025. The departure of handling equipment suppliers as a result of the Invasion of Ukraine has made software updates difficult. Nothing can now be added or changed to reflect new denominations and designs. 
Source: sevastopolmedia.r
Click here to order the MRI BANKERS' GUIDE TO FOREIGN CURRENCY™
*** Would you like to share your comments, corrections or news? Please contact info@mriguide.com
©2022  MRI BANKERS' GUIDE TO FOREIGN CURRENCY™. All rights reserved. 

« More posts