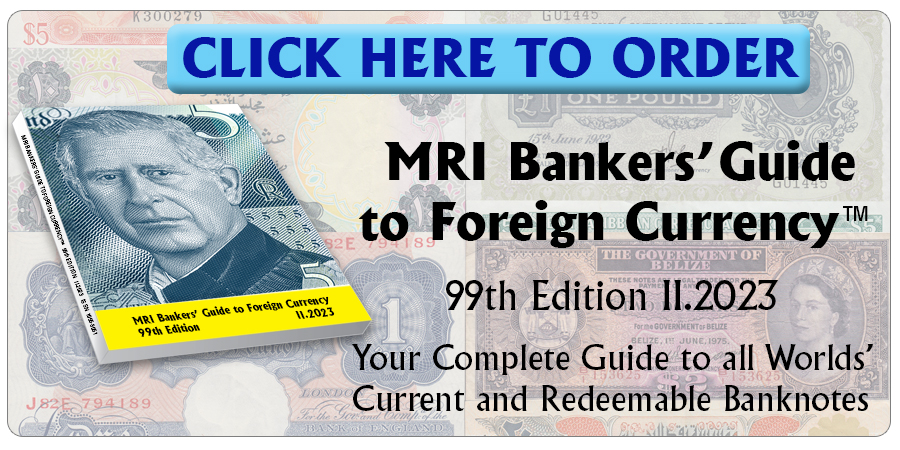 Bank Rossiya published a list of possible motifs for the new banknote of 500 rubles (RB500.4), which will be devoted to the North Caucasus.
The front may show Piatigorsk's Monument to Lermontov, an Eagle sculpture on the Hot Mountain, or an Aeolian harp; and on the back Elbrus, Vovnushki and Targim towers in Ingushetia, or the Derbent fortress.
An expert group suggested more than 60 North Caucasian sights. Sergey Belov, Deputy Chairman of Bank Rossiya , declared that the new banknote should "reflect most fully the aspects of life in the North Caucasus, its history and modern achievements".
Source: Komsomolskaya Pravda.
Order the MRI BANKERS' GUIDE TO FOREIGN CURRENCY™
©2022  MRI BANKERS' GUIDE TO FOREIGN CURRENCY™. All rights reserved


« More posts