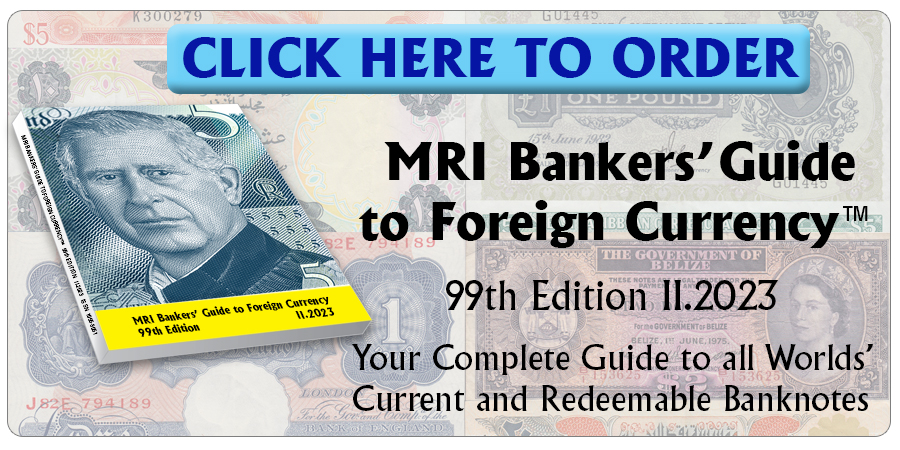 You saw it first here…
Izvestia has launched the "New Banknotes Project". Russians are asked to participate in the design of the new family of notes being planned by the Central Bank.
The first phase will take place from April 12 to June 12, and Russians can send their versions in 1000 (RUB1,000.4) and 5000 rubles (RUB5,000.3) bills, which should appear in circulation in 2023 – with the final choice of the design to be made in 2021.
Izvestia's editors will hand over the readers' options to expert working groups that will prepare proposals for the Central Bank's board of directors.
Nizhny Novgorod will appear on the front side of the 1,000-ruble note, and the sights of the Volga Federal District will be placed on the back.
Those of 5,000 rubles will be decorated with views of Yekaterinburg, and sights symbolizing the Ural Federal District will appear in the back.
Courtesy: Cleophas Schockem.
Source: ren.tv
Click here to order the MRI BANKERS' GUIDE TO FOREIGN CURRENCY™
*** Would you like to share your comments, corrections or news? Please contact info@mriguide.com
©2021  MRI BANKERS' GUIDE TO FOREIGN CURRENCY™. All rights reserved.
« More posts