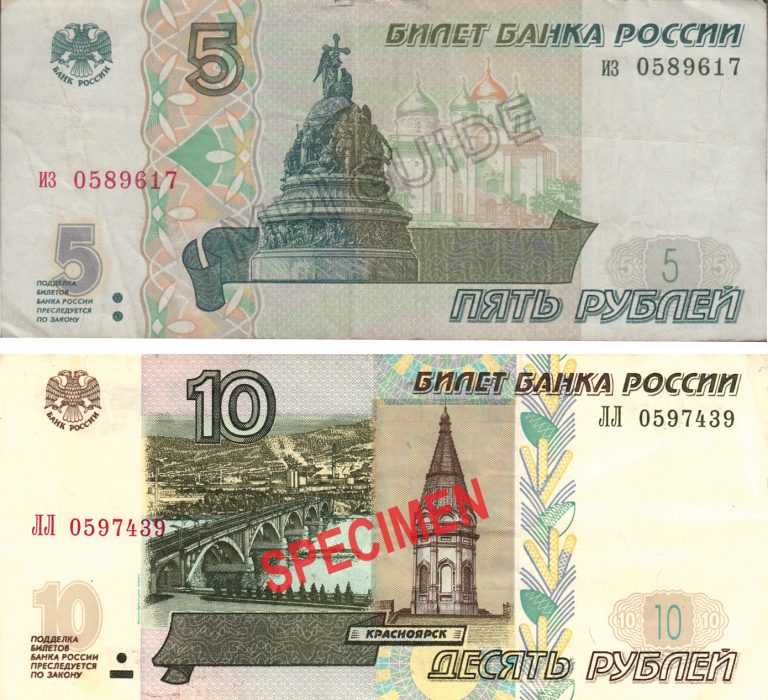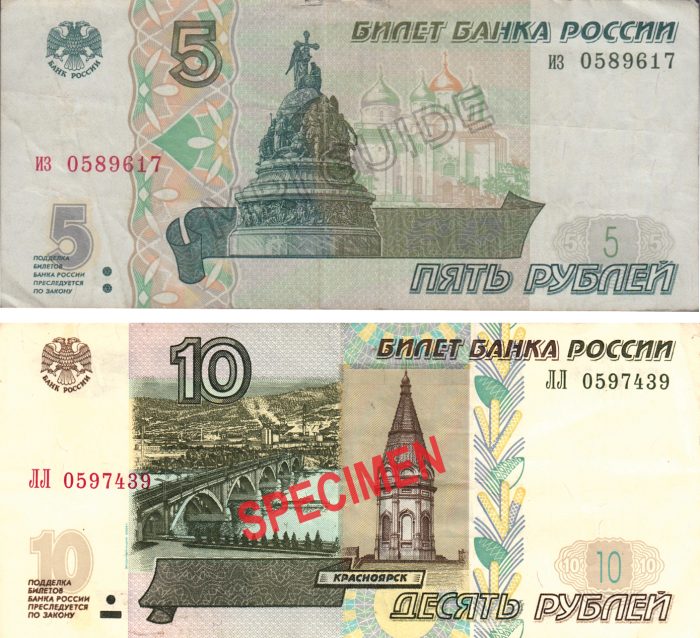 Sergei Belov, Deputy Governor of Bank Rossiya, declared in an interview with Izvestia that the banknotes of 5 rubles (RUB5.2) and 10 rubles (RUB10.2) of the 1997 type may be reintroduced. These will be printed on cotton paper substrate with a protective varnish coat, which extends their life.
He cited increased cost of minting 10 rubles coins and the fact that many coins end in piggy banks as the main reason for the return to banknotes. 
While notes of 5 and 10 rubles are still current, there are rarely seen in use. Their production ended in 1998.
The issue of improved 10 rubles banknotes will begin at the end of the year. If the reprint of 5 rubles notes is approved their production will start in early 2023.
Source: newsunrolled.com
Order the MRI BANKERS' GUIDE TO FOREIGN CURRENCY™
©2022  MRI BANKERS' GUIDE TO FOREIGN CURRENCY™. All rights reserved.

« More posts