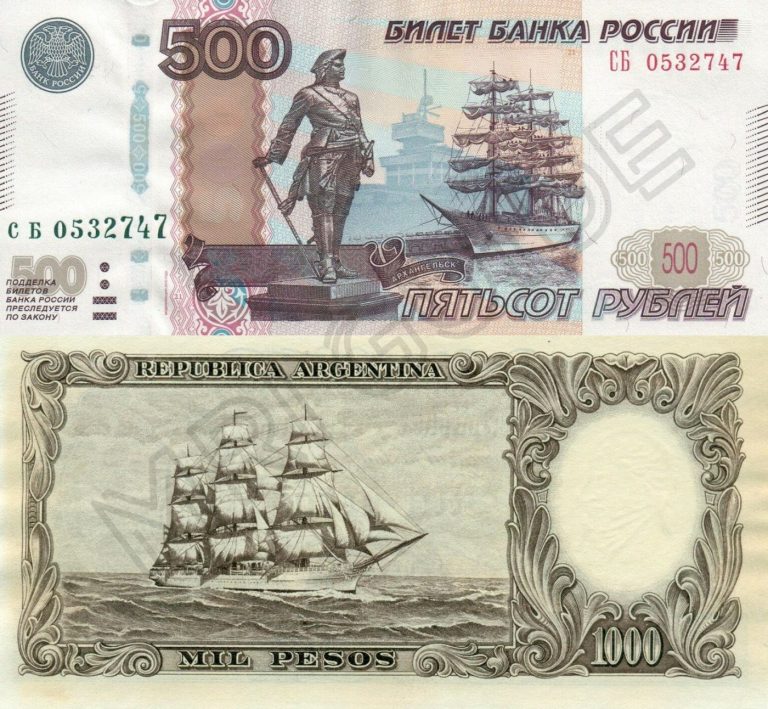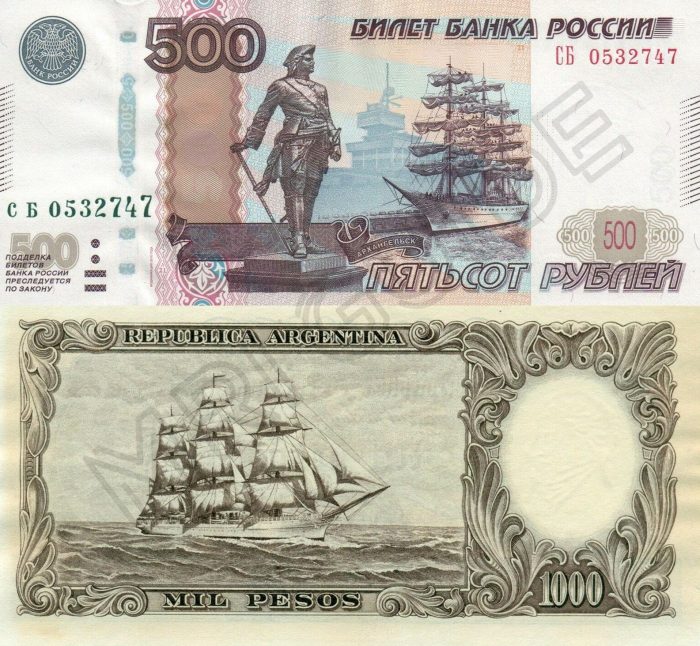 Igor Krylkov revealed in an interview with MKRU that when he was commissioned to design the 1995 banknote of 500,000 rubles he was asked to use an image of the port of Arkhangelsk. He used a photo showing a departing steamship. As Bank Rosiya requested a "more traditional" image, so he used the image of a "sailboat", which turned out to be the Training Ship "Libertad" of the Argentine Navy.
The same design was kept when Russia redenominated its currency issuing in 1998 the new 500 rubles note. Bank Rosiya is planning to issue different note in 2024.
All future Argentine Navy officers must take part in the "Fragata A.R.A. Libertad" Instruction Voyage before graduating. It is now doing its 49th "Viaje de Instrucción" in which during three months it will visit 2 local and 4 foreign ports. Over the years it visited many ports, but it never was in Arkhangelsk…
Source: cba24n.com.ar.
Click here to order the MRI BANKERS' GUIDE TO FOREIGN CURRENCY™
*** Would you like to share your comments, corrections or news? Please contact info@mriguide.com
©2021  MRI BANKERS' GUIDE TO FOREIGN CURRENCY™. All rights reserved.
« More posts