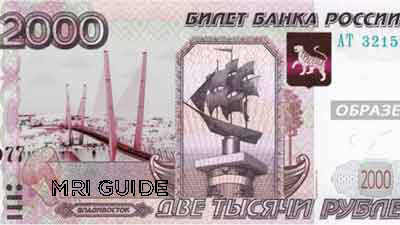 Elvira Nabiullina, head of Bank Rossiya, and Arkady Trachuk, CEO of Goznak, will present on October 12 the new banknotes of 200 (RUB200.1) and 2,000 rubles (RUB2,000.1). These new banknotes may be issued before the end of the year.
The motifs for the new notes were chosen by a popular survey. The 2,000 rubles note shows the spaceport Vostochny and the bridge to Russky Island in Vladivostock. The one of 200 rubles shows Chersonese Tavrichesky and the monument to the flooded ships in Sebastopol.
The notes of 200 rubles will be impregnated with a special polymer that will extend their life. This may be extended later to other denominations.
The new banknote commemorative of the World Cup will appear in March 2018.
Source: Amic.ru
Courtesy: Cleophas Schockem
« More posts