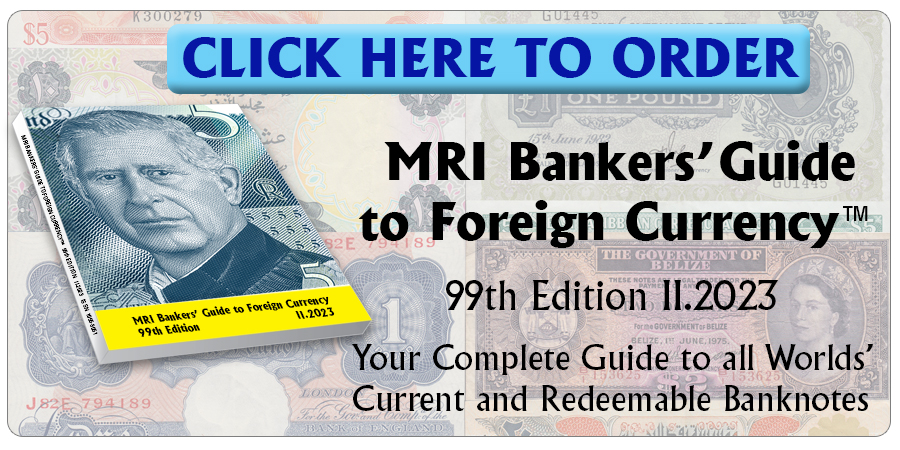 You see it first here…
In an article signed by Bae Hyun-jung The Korea Herald informs that Bank of Korea declared early this month that it plans to remove or modify the portraits of Yi I, King Sejong the Great, and poet and artist Shin Saimdang which appear in the banknotes of 5,000 won (KRW5,000.4), 10,000 won (KRW10,000.6) and 50,000 won (KRW50,000.1) which were drawn by pro-Japanese artists. Current coins of 100 won will also be modified for the same reason.
Current Korean banknotes were first issued between 2006 and 2009. Most Central Banks improve or change the motifs of their currency every 10 years or so to incorporate new advances in anti-counterfeiting printing and substrate technics, so it seems this is a good time for Bank of Korea to do so.
Source: The Korea Herald
Courtesy: Cleophas Schockem.
Click here to order the MRI BANKERS' GUIDE TO FOREIGN CURRENCY™
*** Would you like to share your comments, corrections or news? Please contact info@mriguide.com
©2020  MRI BANKERS' GUIDE TO FOREIGN CURRENCY™. All rights reserved.
« More posts