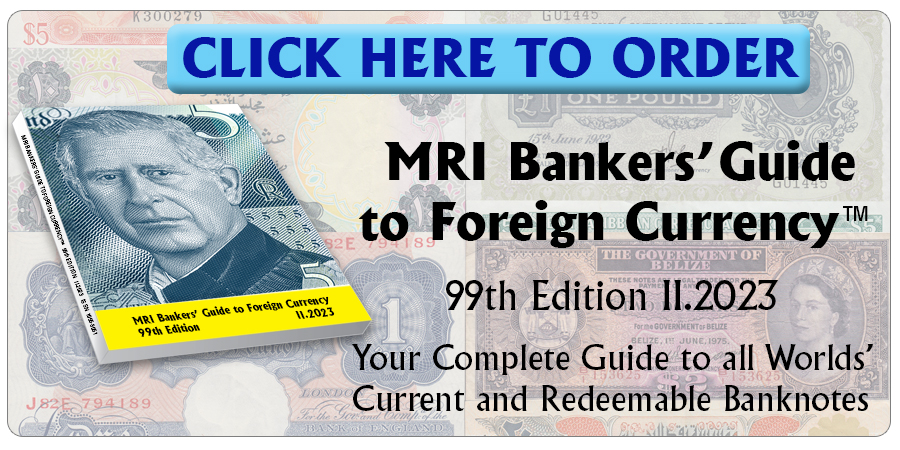 The possible installation of a banknote printing facility in the premises of the Finance Ministry of this autonomous region of Somalia has raised concerns among the members of the business community of Puntland. It is feared that the notes to be printed will be used to pay long overdue civil servants and army troops salaries, causing further drop in the currency value.
Source: SomTribune
Subscribe now to the MRI BANKERS' GUIDE TO FOREIGN CURRENCY™
©2018  Monetary Research Institute.
« More posts