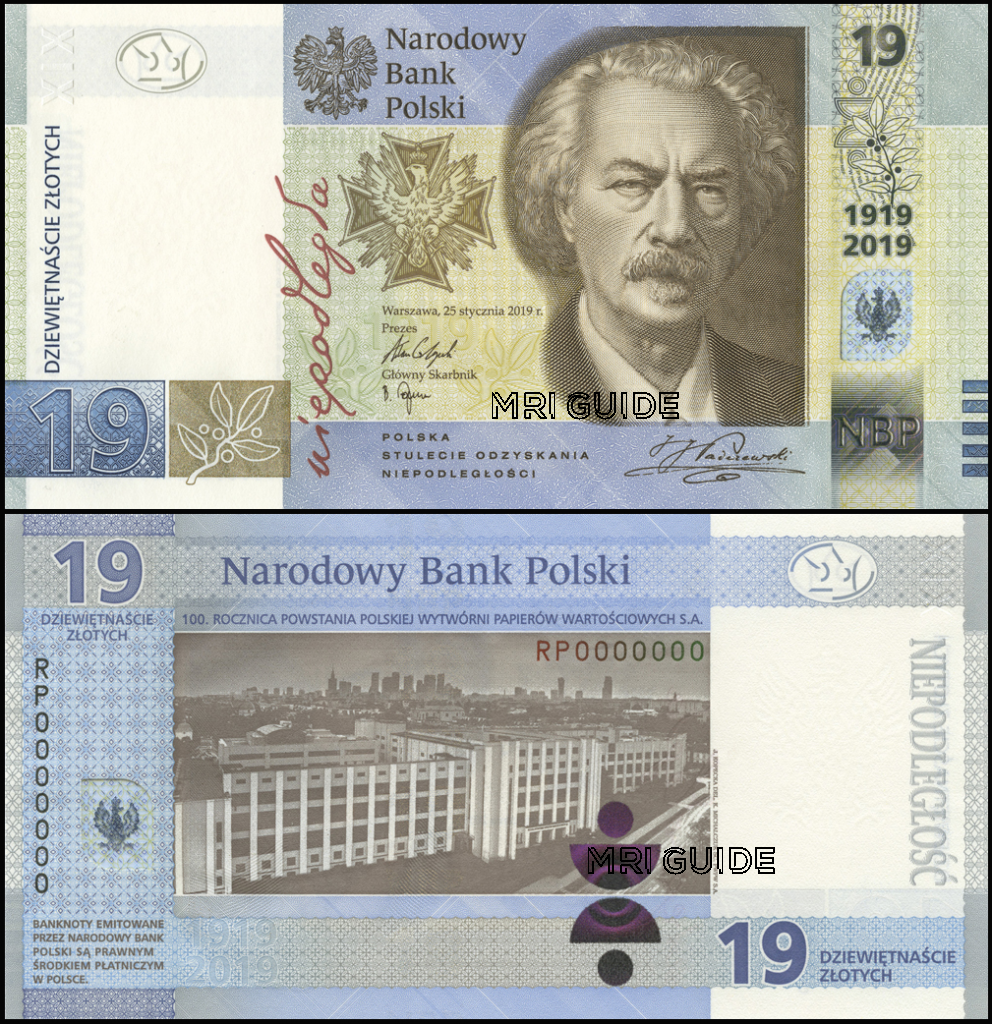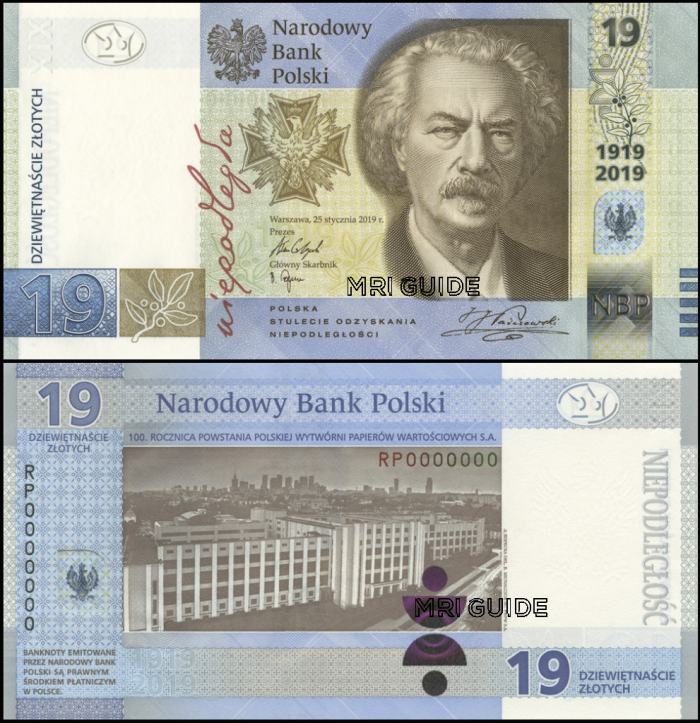 Narodowy Bank Polski will issue on 2 October 2019 a 19 zlotych banknote (PLN19.1) commemorative of the Centennial of the creation of the Polska Wytwórnia Papierów Wartościowych (Polish Security Printing Works), its subsidiary fiscal printer firm.
A total of 55,000 notes will. be issued at a premium. It is not intended for general circulation.
Courtesy: Jacek Stacel and Michael Lang.
Click here to order the MRI BANKERS' GUIDE TO FOREIGN CURRENCY™
*** Do you want to share your comments, corrections or news? Please contact info@mriguide.com
©2019  MRI BANKERS' GUIDE TO FOREIGN CURRENCY™
« More posts