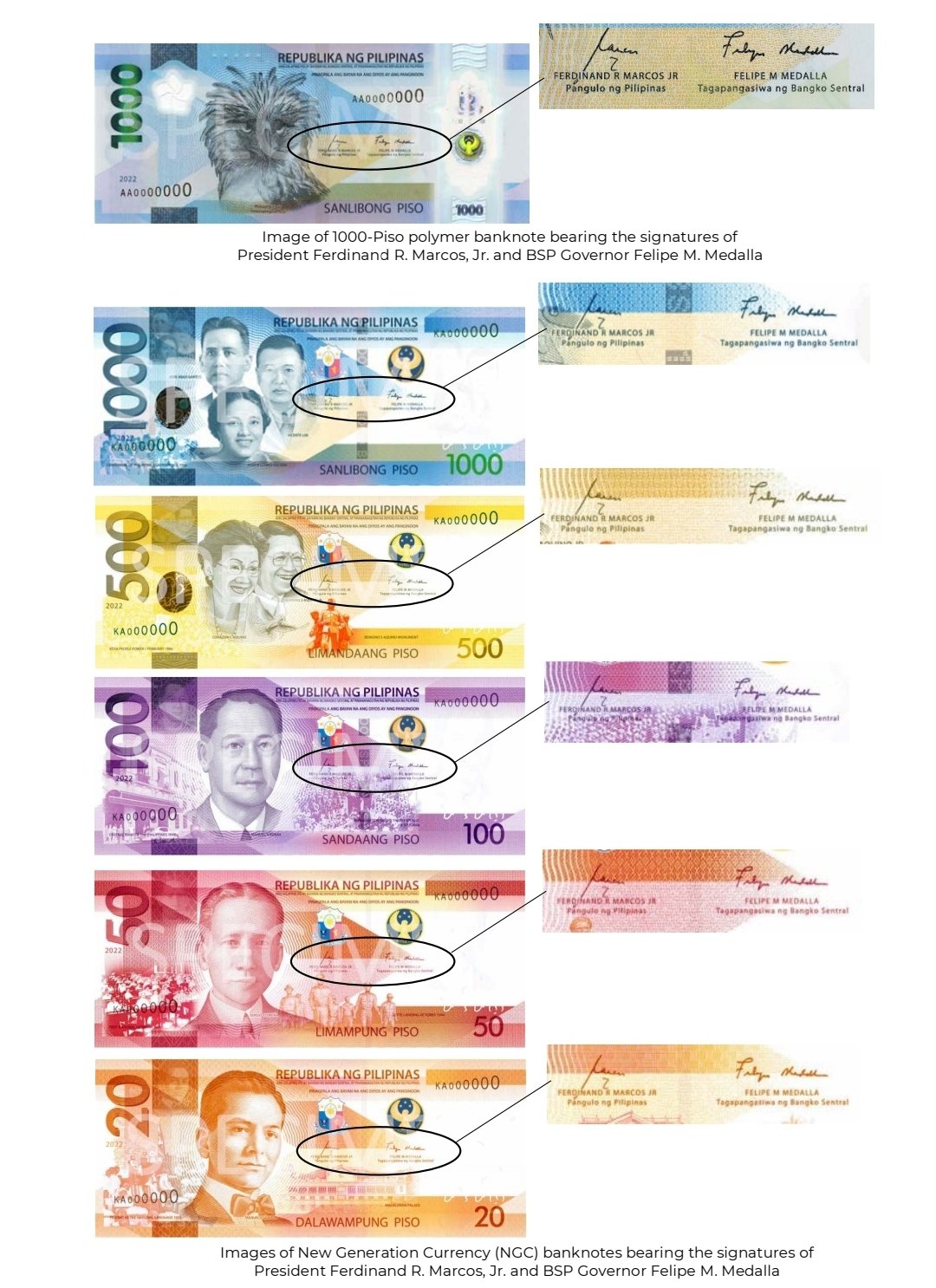 Ferdinand R.Marcos, President of the Philippines, presented this Wednesday 7 December the new family of improved banknotes, whose introduction was announced in July 2021.
They include the denominations of 20 piso (PHP20.3), 50 piso (PHP50.3), 100 piso (PHP100.4), 500 piso (PHP500.3) and 1,000 piso (PHP1,000.4).
The designs are similar to the current notes, with a new logo of BSP and advanced security features. 
All are printed on paper substrate, Those of 500 and 1,000 piso are printed on hybrid substrate. All are treated to extend their life. 
They are signed by Ferdinand R. Marcos Jr, President of the Philippines, and Felipe M. Medalla, Governor of the Bangko Sentral ng Pilipinas.
These notes will start circulating this month.
Source: Government of The Philippines.
Courtesy: Dr. Wolfgang Schuster.
Click here to order the MRI BANKERS' GUIDE TO FOREIGN CURRENCY™
*** Would you like to share your comments, corrections or news? Please contact info@mriguide.com
©2022  MRI BANKERS' GUIDE TO FOREIGN CURRENCY™. All rights reserved. 


« More posts