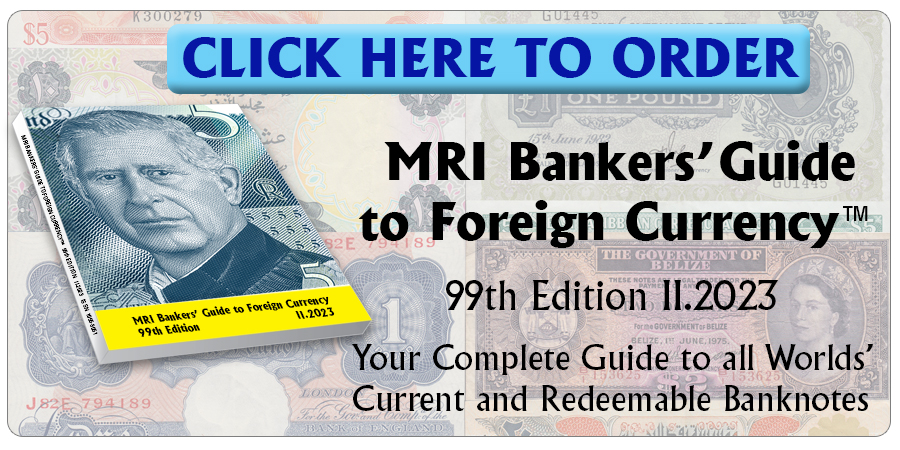 Benjamin Diokno, Governor of the Bangko Sentral ng Pilipinas, announced today that improved banknotes will be issued next year.
In addition to the current security features, the new banknotes will have an upgraded windowed security thread, with unique color and design for each denomination, and anti-copy and anti-scanning devices.
Presumably the denominations to be issued are the 20 piso (PHP20.2C), 50 piso (PHP50.2C), 100 piso (PHP.100.3C), 200 piso (PHP200.C), 500 piso (PHP500.2C) and 500 piso (PHP1,000.2C).
These will also have tactile marks for the benefit of the visually impaired.
Source: gmanetwork.com
Click here to order the MRI BANKERS' GUIDE TO FOREIGN CURRENCY™
*** Do you want to share your comments, corrections or news? Please contact info@mriguide.com
©2019  MRI BANKERS' GUIDE TO FOREIGN CURRENCY™
« More posts