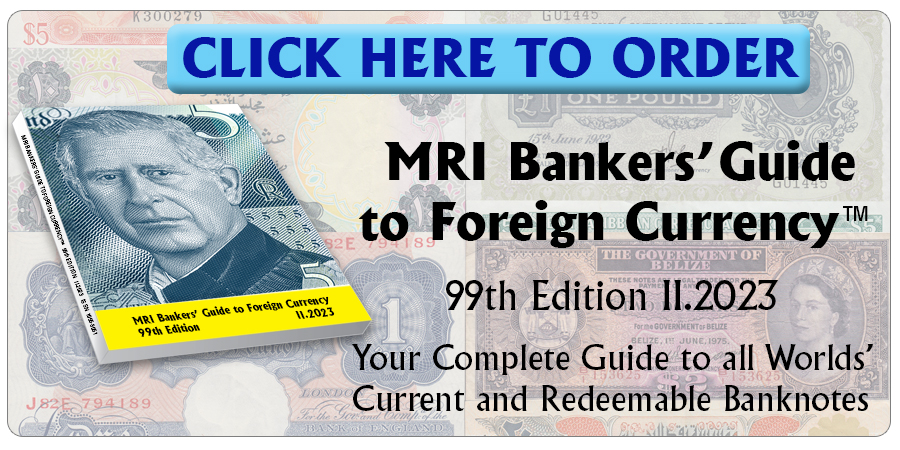 December 29 is the last day to redeem the older Philippines banknotes. After that date it is doubtful that the Bangko Central ng Pilipinas will extend the time to do it, given that this is the third extension.
Order your copy of the MRI Bankers' Guide to Foreign Currency™ now!
Source: Bangkok Sentral ng Pilipinas
©2017 Monetary Research Institute.
« More posts